Texte entête

Auberge Godefroy
Bécancour - Centre-du-Québec
Ôrigine Member for 32 years.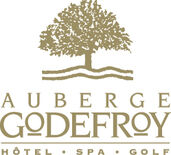 The Auberge Godefroy, four-star hotel located halfway between Montreal and Quebec, welcomes you in a warm atmosphere with cozy comfort and personalized services. It stands out for its amenities, its services, its delicate attentions and its own quality of an exclusive resort.

Espace Aqua-Detente
2 — 5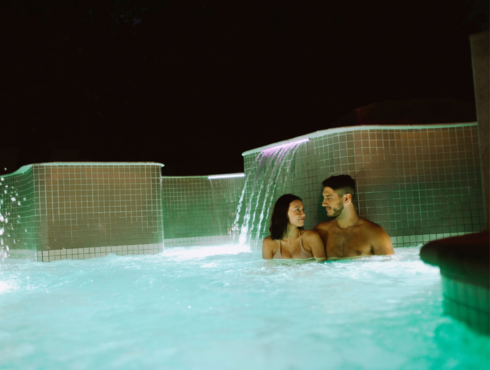 Espace Aqua-Detente - Photo credits: Martin Côté
3 — 5
A nod to history
Founding member of the Ôrigine, Auberge Godefroy is a chic 4-star hotel located on the territory of the former lordship of Jean Godefroy de Lintôt. It's history naturally influenced the majestic architecture of bricks and stones which recalls the mansions of the old seigneuries. Enchanting gardens, water fountains and picturesque landscaping design form a delightful setting all around the hotel in addition to offering a splendid view of the Laviolette bridge.
From the dinning room to the comfort of your room, from relaxation to entertainment, everything is subject of discoveries and multiple attentions.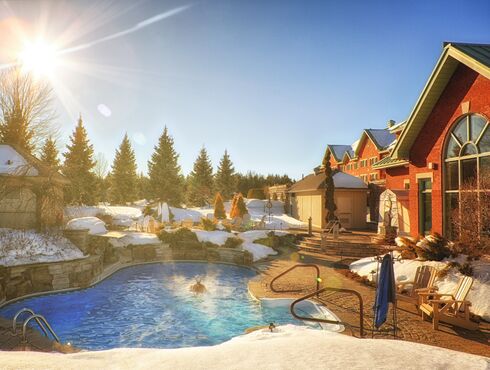 Espace Aqua-Detente in the winter
1 — 3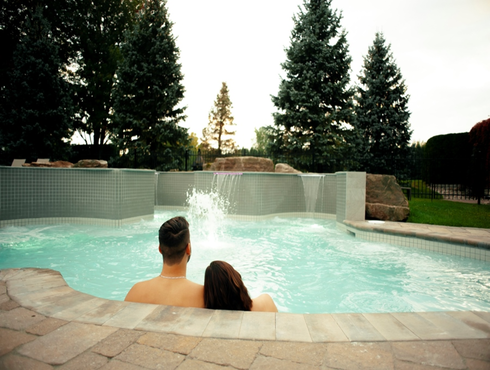 Espace Aqua-Detente in the winter
2 — 3
Espace Aqua-Detente in the summer
3 — 3
Place of relaxation
Auberge Godefroy allows its clients to relax at the 4-season Espace Aqua-Detente area with indoor and outdoor pools, hot tub and heated natural spas.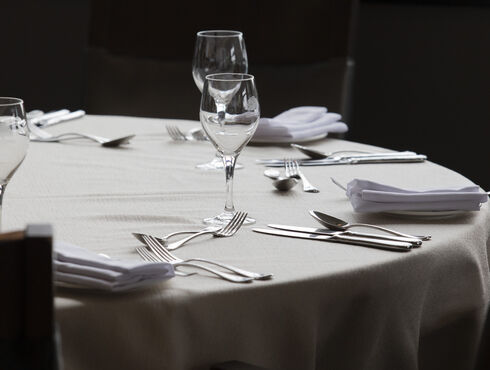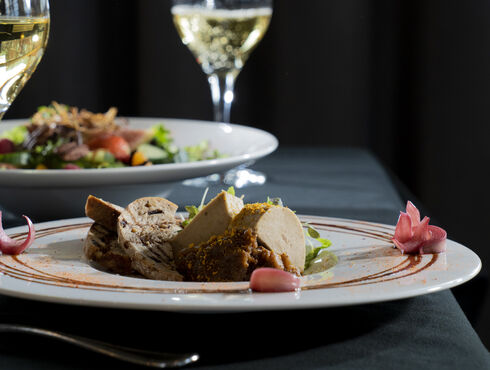 An unforgettable experience
6 — 7
An unforgettable experience
7 — 7
A gourmet stay
The Godefroy dining room offers light and refined cuisine in a modern and chic decor. The executive chef and his crew create with sought-after local grown products so that your culinary experience be in your best memories. They perfectly master the art of captivating the most discerning palates with gourmet dinners, varied lunch buffets and brunches and a wide selection of wines. Shall we reserve a table for you?
musee de la biodiversite (credit Francois Pilon)
1 — 2
Manoir Boucher De Niverville 
2 — 2
What to see & what to do nearby
Musée de la biodiversité du Québec : Discover three guided experiences: Voyage au fond du Saint-Laurent, Le retour des géants de la préhistoire and Faune urbaine, drôles de voisins. Temporary exhibitions are presented year-round. Orchard open seasonally. Check out the four-season trails and an immersive summertime night walk, L'écho des origines. An interactive connected experience!
Manoir Boucher De Niverville : Take in the unique atmosphere of the oldest manor in Trois-Rivières during a guided tour designed with you, the visitor, in mind! Immerse yourself in the world of Marie-Josephte Chastelain and her husband, Joseph-Claude Boucher de Niverville, a bourgeois couple from the time of New France. This historical monument in Trois-Rivières also offers a varied program of activities that are accessible to all. Storytelling, historical conferences and urban tours are all on the agenda!
Prices are subject to change
Discover the Auberge Godefroy
Let yourself be charmed by the multiple experiences you can have at the Auberge.
— Activities
Onsite
Jacuzzi (spa)
Outdoor pool
Hiking
Massage
Fitness center
Steam bath
Beauty treatments
Indoor pool
Golf
Volleyball
Snowshoeing
Snowmobiling
Bike path
Nearby
Riverside
Non-motorized nautical activities
Motorized nautical activities
Water slides
Beach
Tennis
Mountain bike
Horse riding
Cross-country skiing
Ice skating
Fatbike
Ski station
Tube sliding
Zoo
Museums and art galleries
Fashion shop
— Our services
Fire place
Corporate rate for business travelers
Therapeutic bath (in the room)
King bed
Kitchenette
Lounge area
Mini fridge
Espresso coffee maker
Balcony
Free WiFi
Free parking
Charging stations
Restricted mobility : Partially accessible
4 star hotel
On-site restaurant
Wine cellar
Queen bed
3e nuitée à 50 % de rabais
3x les points Privilège
Bécancour - Centre-du-Québec
17575, boulevard Bécancour,
Bécancour, QC G9H 1A5
CITQ Number: 039616