Ô Business
Use our online form to quickly find the perfect location for your next event.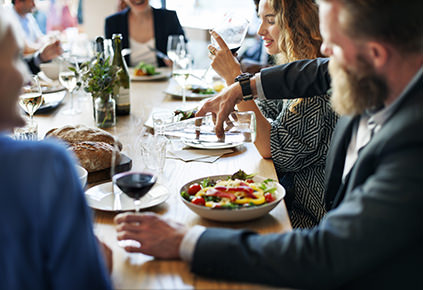 "We knew that a relaxed team would contribute significantly more to our strategic planning.
We made the right choice with Ô business. It was a success and since we got back, we feel that the team is more positive and motivated. It's an investment in our employees and our teams with a direct return for the company."

Nathalie Riopelle
BIO COMMUNICATION
A simplified approach
1
Get inspired
2
Find partner properties
3
Choose
Validate and schedule directly with the hotelier
4
Experience the Ô Business difference
Ôrigine's blog >>
Team building, know what it is? A few decades ago, we were just starting to explore the correlation between work conditions and productivity. At the time, this newfound interest mostly ...
Read the article >>
Ôrigine's blog >>
Are your team meetings characterised by long sighs and empty gazes? They seem disorganised, inefficient, never ending, excruciating even? Maybe you ought to consider updating your approach ...
Read the article >>