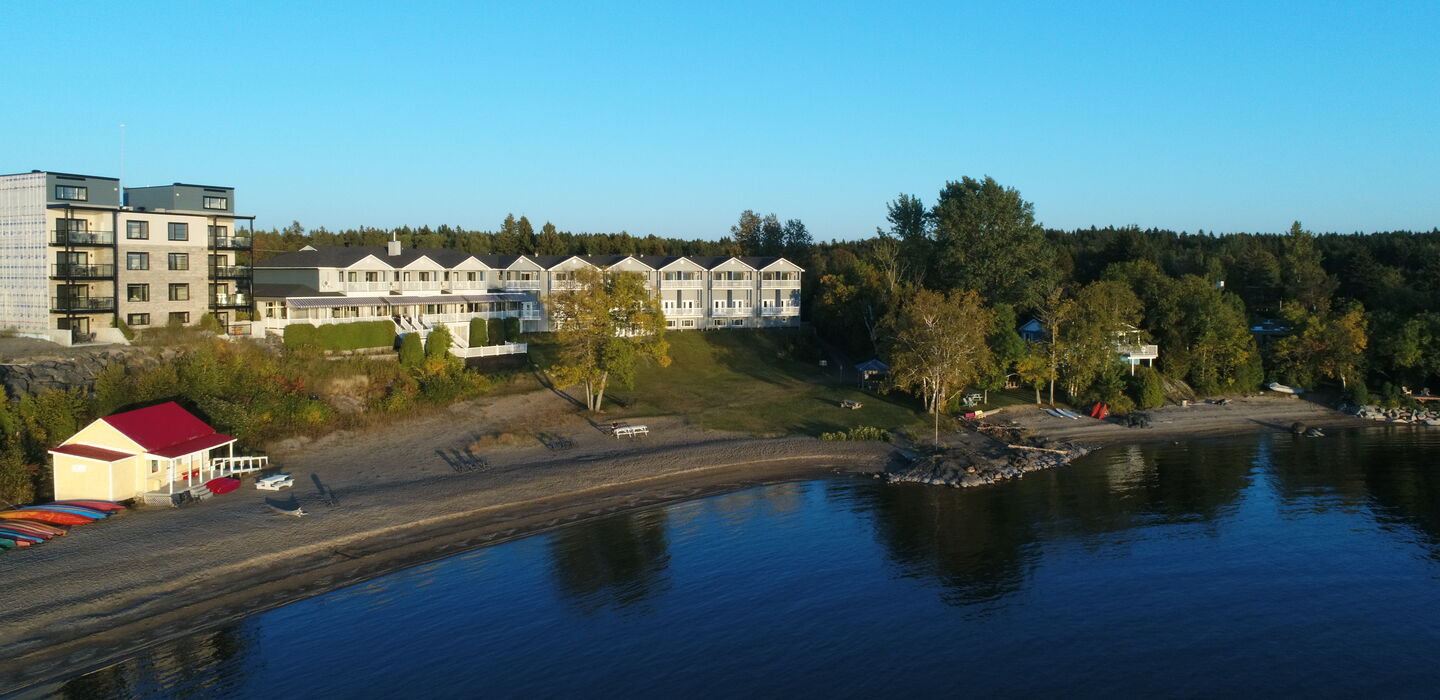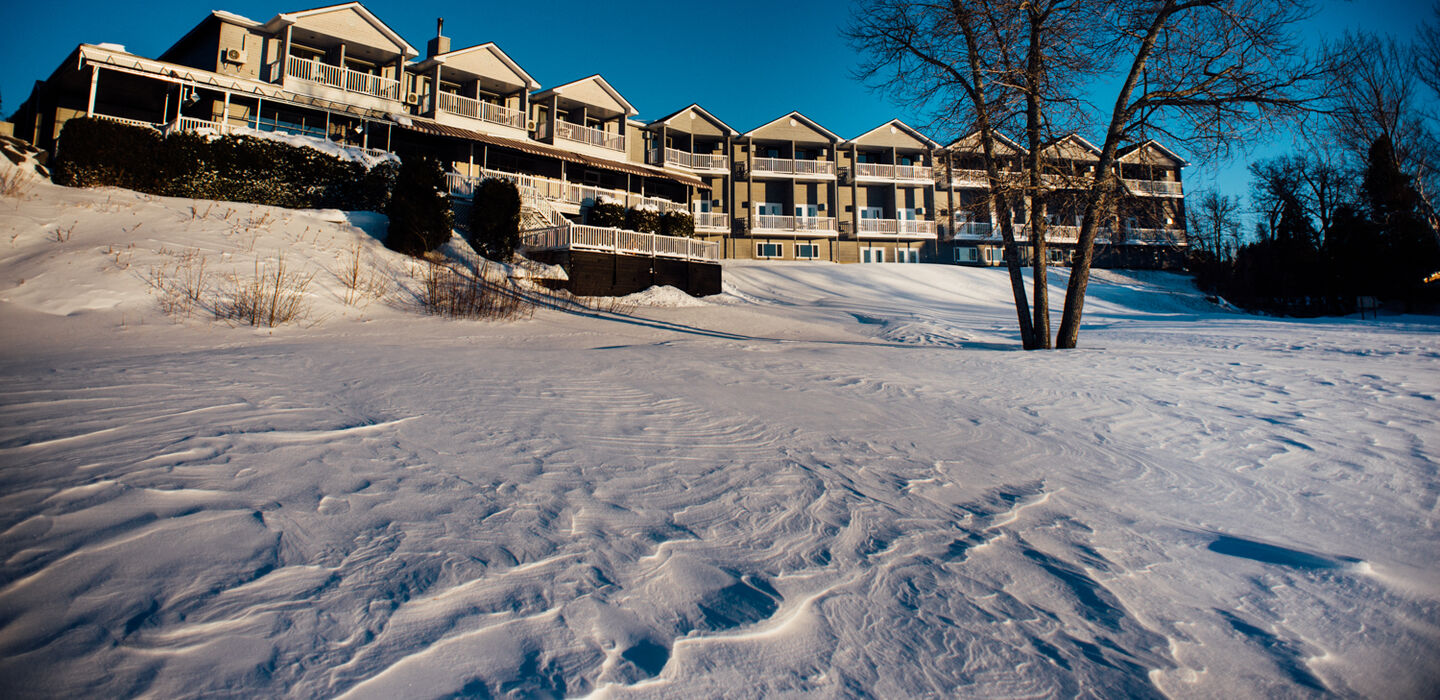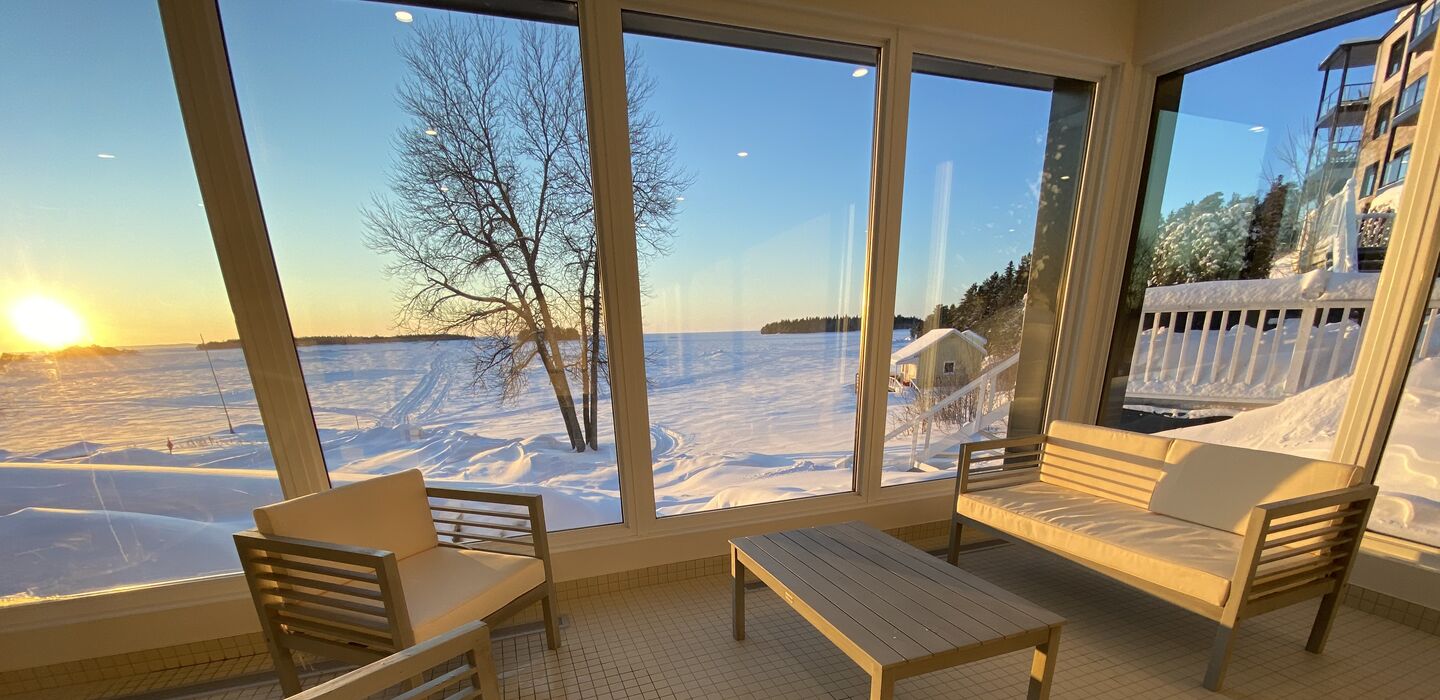 Texte entête

Auberge des îles
Saint-Gédéon - Saguenay/Lac-Saint-Jean
Ôrigine Member for 3 years.
Winter or summer, admire the most beautiful sunsets.
This establishment offers large, newly renovated rooms with private balconies and first-rate views of Lac St-Jean and its memorable sunsets. Two-bedroom condos are also available, offering modern decor, spacious living areas and spectacular views of the site, the lake and its enchanting scenery. Guests of the Auberge des îles can enjoy a host of activities on site or nearby regardless of the season!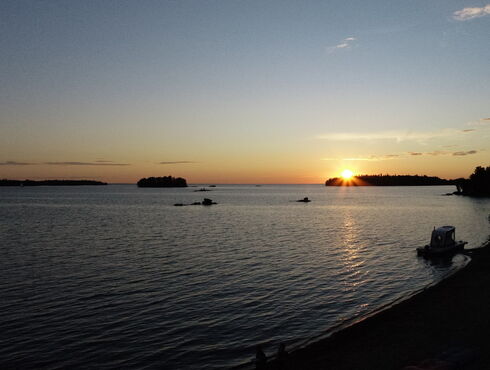 Play fountains and pool
1 — 10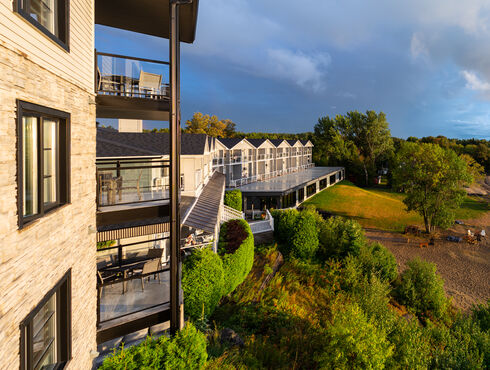 Play fountains and pool
4 — 10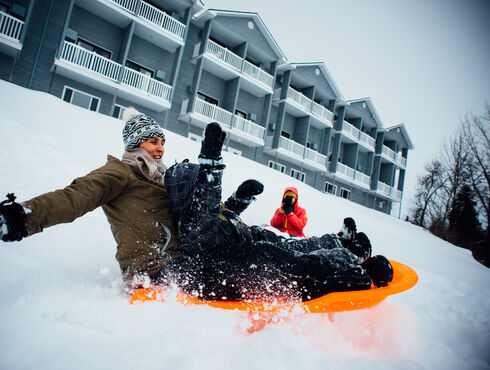 A resort with multiple possibilities
This modern resort is available all year round space for families, sports enthusiasts, couples or business people.
For the more adventurous, the Auberge offers a variety of outdoor activities: visit the islands by kayak or paddleboard, by cross-country skiing or snowshoeing, go for a bike ride on the Véloroute des bleuets or have a game of golf. In winter, snowmobile trails are eminently accessible!
The Auberge des îles can boast of being one of the rare inns to have a 25m indoor pool. Ideal for swimming laps, it has two corridors with a wonderful view of the lake and its islands. The modern gym has the latest high-tech equipment to entice both amateurs and high-level athletes.
Would you prefer to take it easy? The 8-seat indoor spa is perfect for a relaxing moment with a view of Lac Saint-Jean. If you feel like reading, working or relaxing with friends, the collaborative workspace offers a multifunctional space with sitting areas, work space and even a massage therapy chair.
Children are not left out at Auberge des îles as there is always something to do, rain or shine. In addition to the outdoor playground with its endless possibilities, it offers an indoor interactive playroom that includes a tactile flooring, video games, crafts and reading area, perfectly suited for ages 2 to 16. The little ones can also have hours of fun in the indoor water games.
Your taste buds will thank you…
As the cradle of agriculture in the region, Lac-Saint-Jean is a huge food pantry. Over the years, local producers have created high-quality products. Highlighting them is the mission of Rang 9, Auberge des île's restaurant-experience. It offers without a doubt the most beautiful view of the lake from its dining room as well as from its magnificent terrace. Fine cheeses, artisanal bread, microbrewery beers, market vegetables, boreal spices, the chef makes our guests taste the pleasures of the region.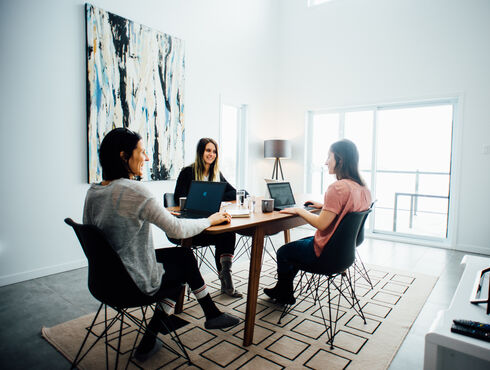 For an extraordinary event!
Are you looking for an inspiring place for your retreats, conventions or business meetings? Located in the heart of nature, but not far from the urban centre of Alma, the Auberge des îles offers the ideal environment!
For a business meeting in Saguenay–Lac-Saint-Jean, there's no better or more central location than their meeting rooms in Saint-Gédéon, great view of Lac-Saint-Jean included. The catering service has dishes made with local products. You can get a truly unique business meeting experience: a game of golf between two sessions, a team-building activity on the lake with your group, the possibilities are endless! What's more, the Auberge des Îles can make your event environmentally-friendly, at no extra cost!
With its new installations and a highly-efficient internet network, there's no reason not to take advantage of a natural environment while working. The Auberge des îles have meeting rooms for up to 120 people with a lakeside view. Their restaurant, the Rang 9, can accept up to 50 diners for a private party. And if you're looking for a quieter place for exclusive business meetings, the penthouses are ideal for those private occasions.
Parc de la caverne du «Trou de la Fée»
1 — 2
Village historique de Val-Jalbert
2 — 2
What to see & what to do nearby
Village historique de Val-Jalbert: Experience life as it was in the '20s, in a genuine company town complete with forty or so original period buildings. The convent-school, general store and pulp mill abound in secrets that will be revealed by many colourful characters. Enjoy one of the many tours available, with themes ranging from traditional to technological, or check out the cultural, recreational and sports activities that are just waiting to be discovered.
L'Odyssée des Bâtisseurs: L'Odyssée des Bâtisseurs offers indoor and outdoor activities. All year long, see the exhibitions presented in a heritage building and discover our permanent exhibition Au-delà de l'eau (Water and beyond). Water and beyond is an historical exhibition revolving around water as a resource – its geography and distribution around the territory, power and energy potential, harnessing and processing into electricity, management and protection, consumption and use.
Prices are subject to change
— Activities
Onsite
Jacuzzi (spa)
Hiking
Lakeside
Fitness center
Indoor pool
Non-motorized nautical activities
Beach
Fishing
Snowshoeing
Fatbike
Snowmobiling
Bike path
Nearby
Motorized nautical activities
Tennis
Golf
Mountain bike
Volleyball
Horse riding
Cross-country skiing
Ice skating
Ski station
Tube sliding
Ice fishing
Museums and art galleries
Fashion shop
— Our services
Fire place
Corporate rate for business travelers
Dogs welcome
King bed
Kitchenette
Lounge area
Mini fridge
Kitchen fully equiped
Balcony
Free WiFi
Free parking
Restricted mobility : Partially accessible
On-site restaurant
Queen bed
Employés internationaux
Saint-Gédéon - Saguenay/Lac-Saint-Jean
250, rang des Îles,
Saint-Gédéon, QC G0W 2P0
CITQ Number: 029971