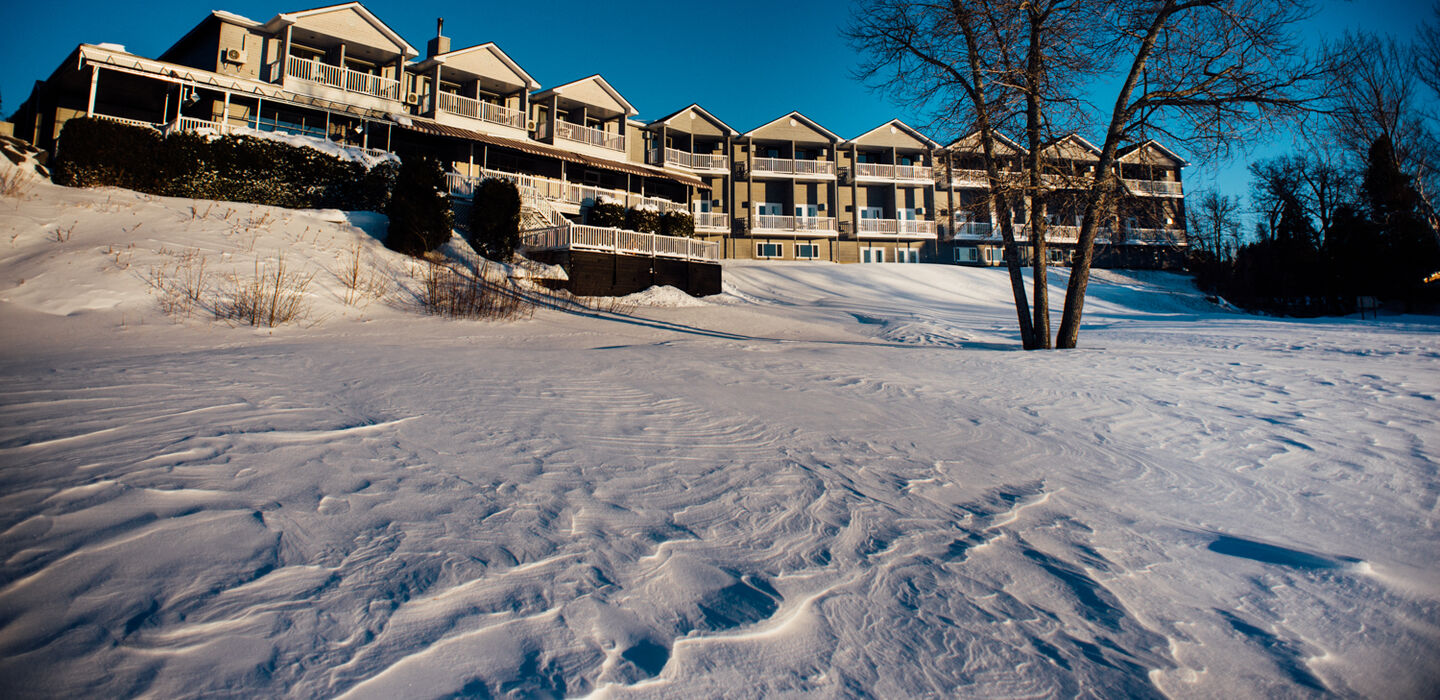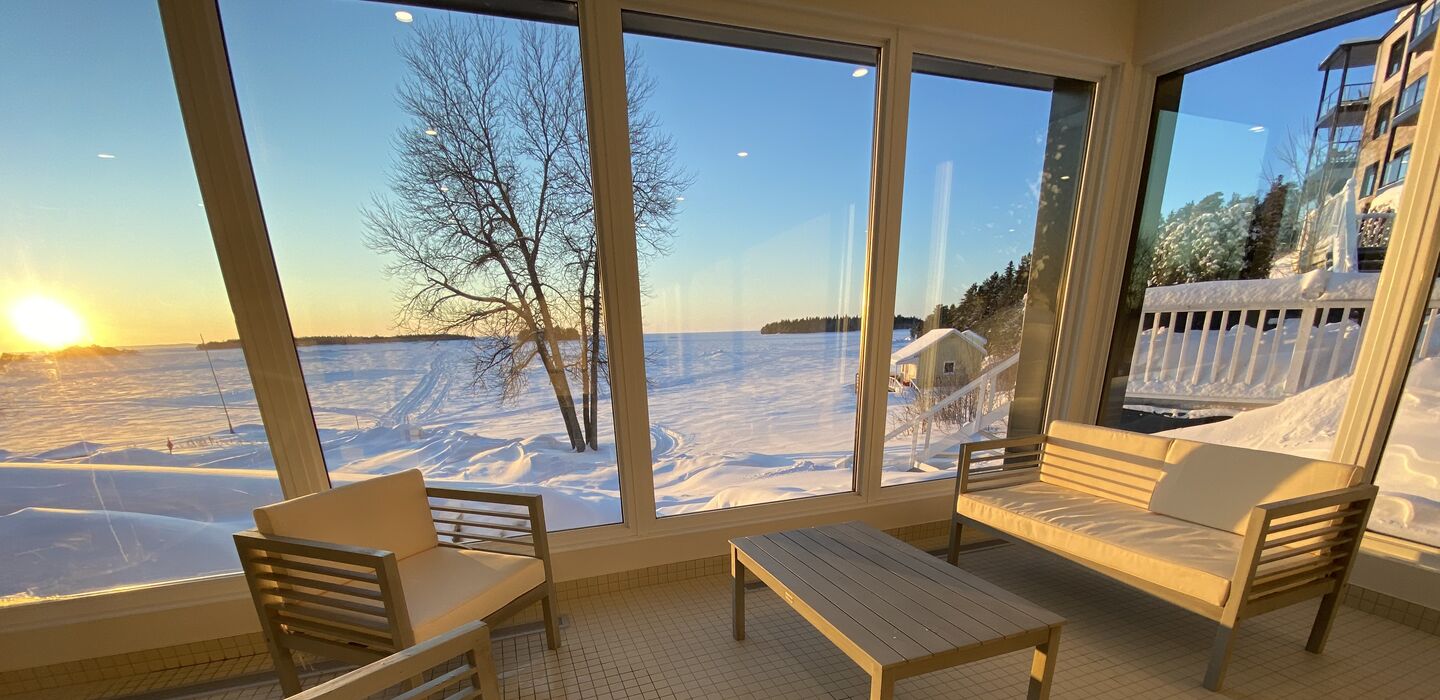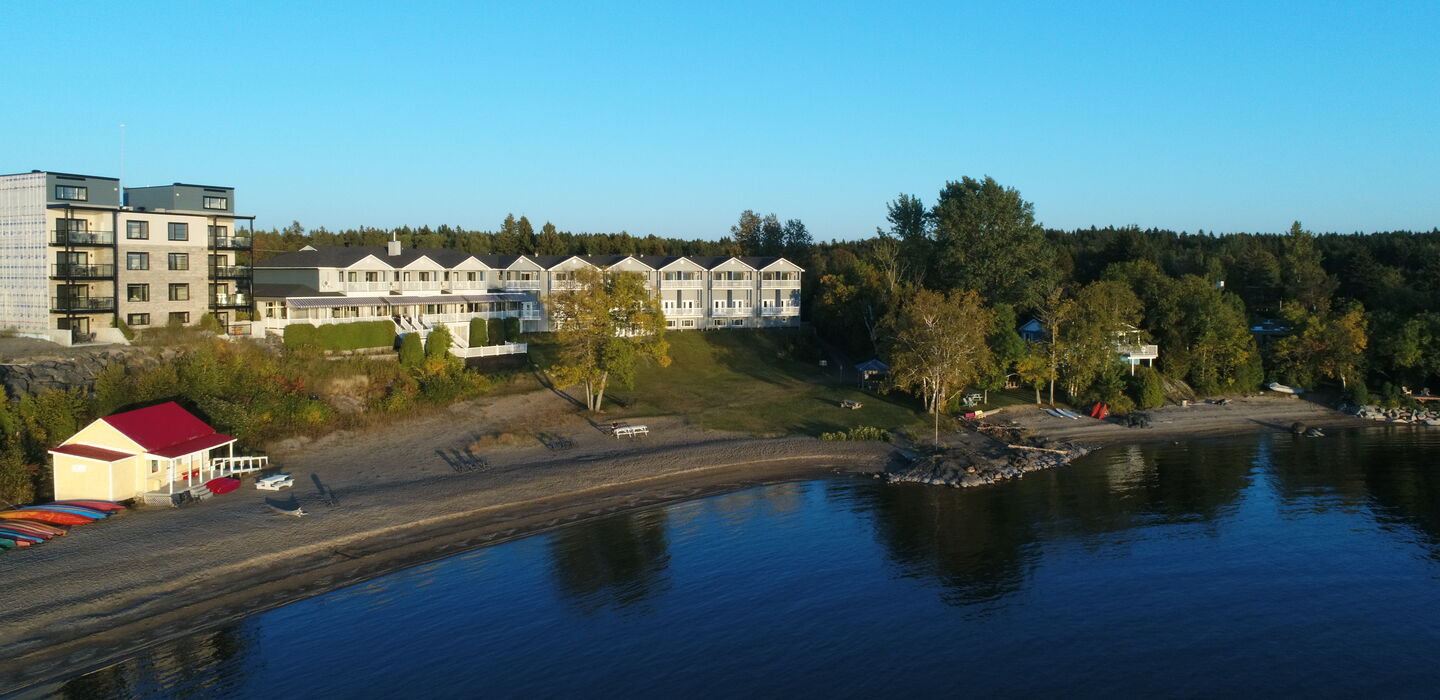 Texte entête

Auberge des îles
Saint-Gédéon - Saguenay/Lac-Saint-Jean
Ôrigine Member for 2 years.
Winter or summer, admire the most beautiful sunsets.
Their incomparable accommodation in the heart of the Saguenay-Lac-Saint-Jean region offer spacious rooms and suites with private balcony to admire the spectacular view of Lac Saint-Jean and its memorable sunsets. Guests at the Auberge des Îles can do so many activities without using their car, regardless of the season!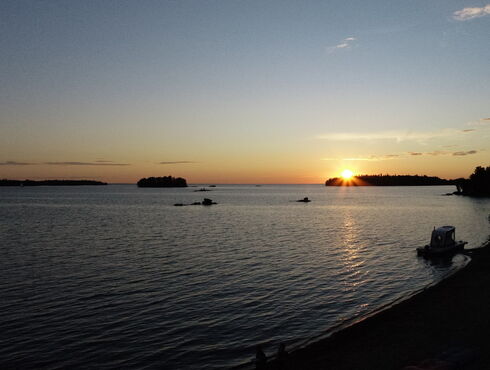 Play fountains and pool
2 — 10
Play fountains and pool
4 — 10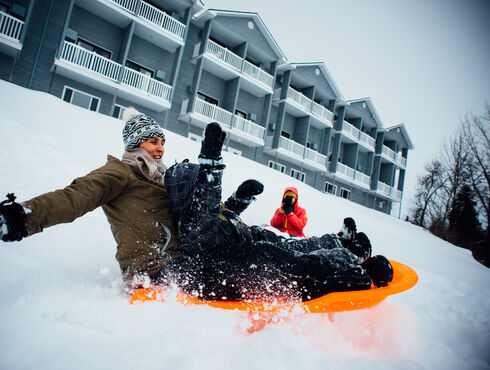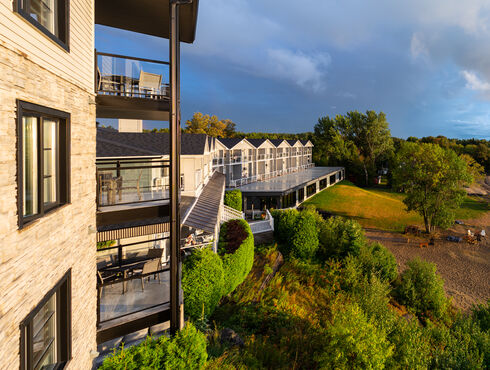 A resort with multiple possibilities
This modern resort is available all year round space for families, sports enthusiasts, couples or business people.
For the more adventurous, the Auberge offers a variety of outdoor activities: visit the islands by kayak or paddleboard, by cross-country skiing or snowshoeing, go for a bike ride on the Véloroute des bleuets or have a game of golf. In winter, snowmobile trails are eminently accessible!
The Auberge des îles can boast of being one of the rare inns to have a 25m indoor pool. Ideal for swimming laps, it has two corridors with a wonderful view of the lake and its islands. The modern gym has the latest high-tech equipment to entice both amateurs and high-level athletes.
Would you prefer to take it easy? The 8-seat indoor spa is perfect for a relaxing moment with a view of Lac Saint-Jean and they also have two outdoor spas so you can get the same experience in the open air. If you feel like reading, working or relaxing with friends, the large private multi-function lounge is ideal. You can curl up on a sofa, use your laptop in the work space or get a massage in their special massage chair.
Kids are also catered for at the Auberge des îles. Indoor games and an interactive games room allow kids to have fun whatever the weather. Young kids will love the water games, safely behind a glass wall. Adapted for children from 2 to 16, their interactive games room has a touch-screen floor, video games and a craft and reading corner.
Your taste buds will thank you…
Farmers in Lac-Saint-Jean have worked hard to develop quality products over the years and it's the mission of the hotel restaurant, the Rang 9, to highlight these local delicacies. Their chef uses fine cheeses, artisanal bread, locally-brewed beers, fresh local vegetables, northern herbs and spices, to create the best regional cuisine for their guests. As well as being one of the best in Saint-Gédéon, the restaurant has an incomparable view of Lac Saint-Jean.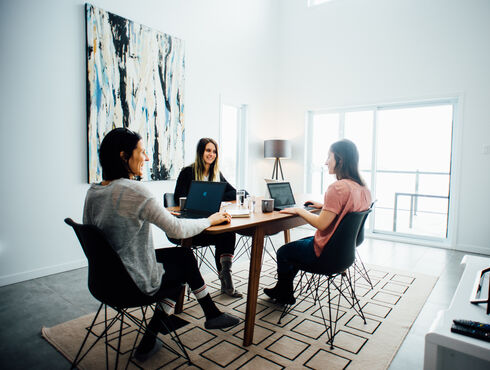 For an extraordinary event!
Are you looking for an inspiring place for your retreats, conventions or business meetings? Located in the heart of nature, but not far from the urban centre of Alma, the Auberge des îles offers the ideal environment!
For a business meeting in Saguenay–Lac-Saint-Jean, there's no better or more central location than their meeting rooms in Saint-Gédéon, great view of Lac-Saint-Jean included. The catering service has dishes made with local products. You can get a truly unique business meeting experience: a game of golf between two sessions, a team-building activity on the lake with your group, the possibilities are endless! What's more, the Auberge des Îles can make your event environmentally-friendly, at no extra cost!
With its new installations and a highly-efficient internet network, there's no reason not to take advantage of a natural environment while working. The Auberge des îles have meeting rooms for up to 120 people with a lakeside view. Their restaurant, the Rang 9, can accept up to 50 diners for a private party. And if you're looking for a quieter place for exclusive business meetings, the penthouses are ideal for those private occasions.
Parc de la caverne du «Trou de la Fée»
1 — 2
Village historique de Val-Jalbert
2 — 2
What to see & what to do nearby
Parc de la caverne du «Trou de la Fée» : Unique phenomenon in Canada by its origin. Formed in granite, the Trou de la Fée is the ideal location to live a first experience in speleology. Easy to visit, the cavern offers a safe environment. The cavern park offers a typical environment of the most beautiful landscapes in Quebec. Discover the canyon! Take advantage of trails, water main walkway and footbridges attached to rock capes.
Village historique de Val-Jalbert : The Val-Jalbert Historical Village, located in Saguenay-Lac-Saint-Jean, will take you back in time to an authentic company town. You will dive into the spirit of this mysterious site, frozen in 1927. The convent school, general store, post office, abandoned houses and pulp mill are teeming with secrets that will be revealed by many different colourful characters. A multimedia presentation will treat you to discover the workers' lives in the village.
Prices are subject to change
— Activities
Onsite
Jacuzzi (spa)
Hiking
Lakeside
Fitness center
Indoor pool
Non-motorized nautical activities
Beach
Fishing
Snowshoeing
Fatbike
Snowmobiling
Bike path
Nearby
Motorized nautical activities
Tennis
Golf
Mountain bike
Volleyball
Horse riding
Cross-country skiing
Ice skating
Ski station
Tube sliding
Ice fishing
Museums and art galleries
Fashion shop
— Our services
Fire place
Corporate rate for business travelers
Dogs welcome
King bed
Kitchenette
Lounge area
Mini fridge
Kitchen fully equiped
Balcony
Free WiFi
Free parking
Restricted mobility : Partially accessible
3 star hotel
On-site restaurant
Queen bed
Employés internationaux
3e nuitée à 50 % de rabais
3x les points Privilège
Saint-Gédéon - Saguenay/Lac-Saint-Jean
250, rang des Îles,
Saint-Gédéon, QC G0W 2P0
CITQ Number: 029971