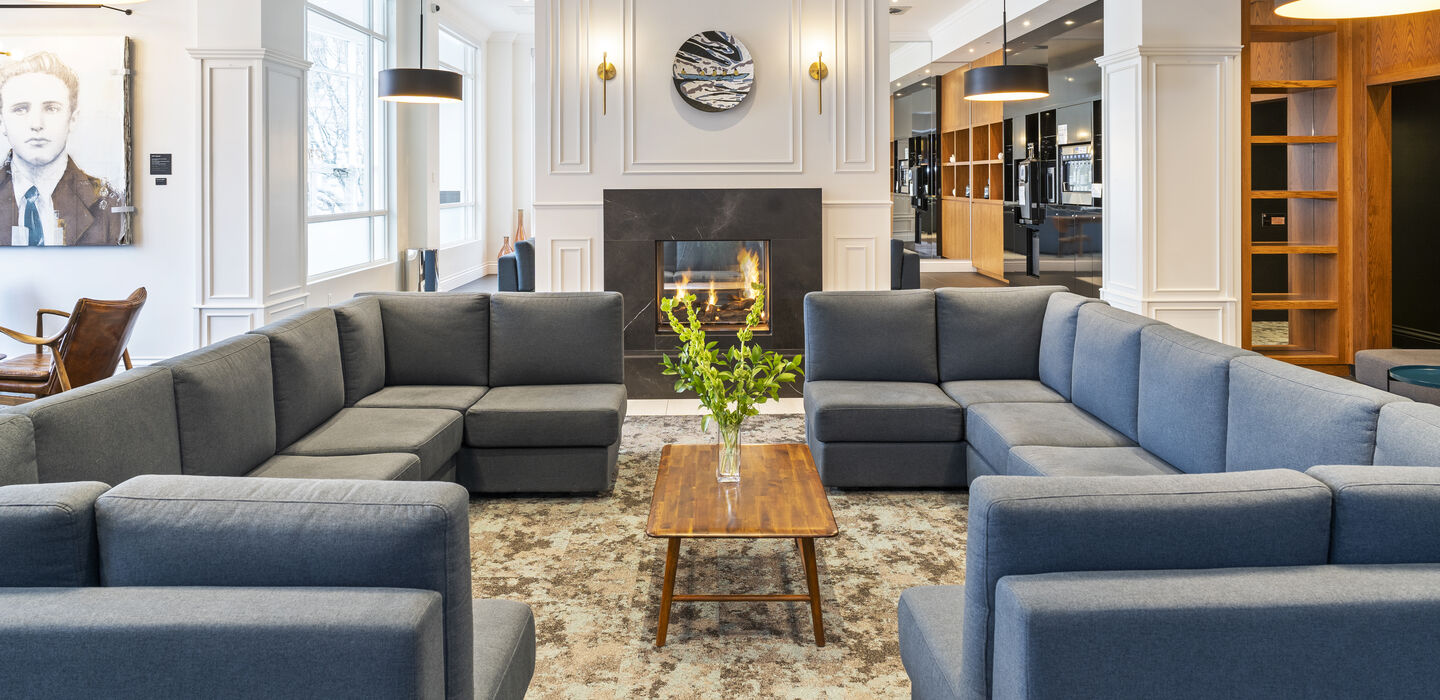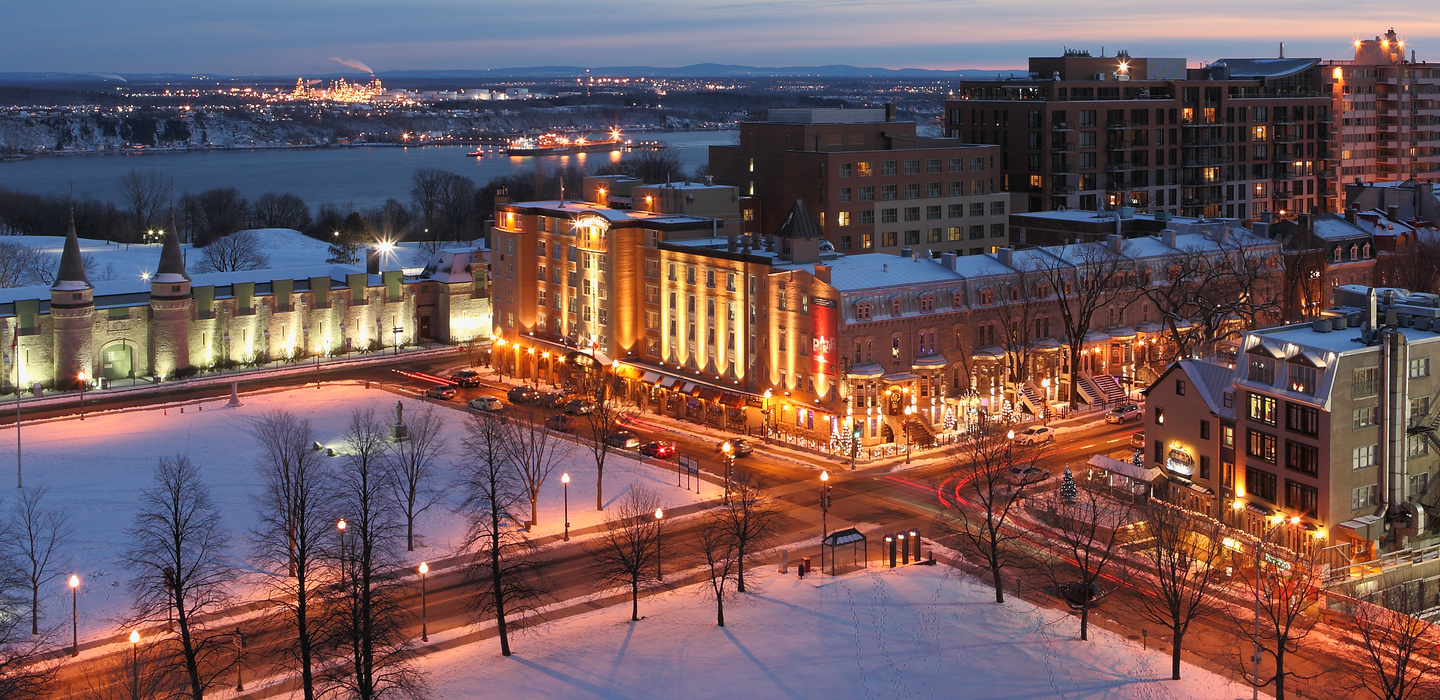 Texte entête

Hôtel Château Laurier Québec
Québec - Région de Québec
Ôrigine Member for 3 years.

Experience the calm of the Plains of Abraham
and the buzz of the Grande Allée!
This big hotel in Québec City is ideally located at the heart of the city, directly on the Grande Allée and a few steps away from Old Quebec City! The Hôtel Château Laurier Québec promises you a unique stay that will meet all of your expectations!
A grand hotel located on the Grande-Allée
1 — 5
An incomparable charm
2 — 5
Near the parliament and the Tourny fountain
3 — 5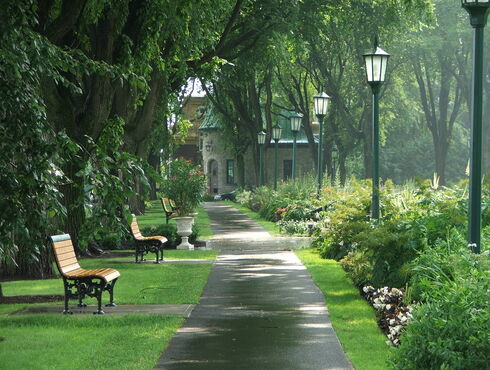 Right next to the Plains of Abraham
4 — 5
Take a look at the observatory!
5 — 5
Closer than elsewhere, here
Neighboring the Plains of Abraham, the Hôtel Château Laurier Québec occupies a prime location. This unique place, close to everything, allows you to be at the heart of events and attractions in Quebec city.
Sylvain Lelièvre painting
1 — 1
Rooted in local culture
Culture occupies a predominant place at the Hôtel Château Laurier Québec. By collaborating with the artistic domain of the region, the hotel is dedicated to his development as well as his influence.
A modern and stylish hall
1 — 5
Located in the heart of Quebec tourist attractions
2 — 5
Un hall moderne et stylé
3 — 5
Une superbe piscine intérieure
4 — 5
Located in the heart of Quebec tourist attractions
5 — 5
Host ofambitions
Advantageously located, this hotel exceeds the requirements of the most ambitious, eager to take up new challenges, with incomparable service and hospitality.
Musée national des beaux-arts du Québec (Credit: MNBAQ Idra Labrie)
1 — 2
Strøm spa Vieux-Québec
2 — 2
What to see & what to do nearby
Citadelle de Québec - Musée Royal 22e Régiment : The Citadelle is an active military garrison and a National Historic Site, located atop Cap Diamant. Its walls enclose 300 years of military history spanning the French, British and Canadian periods. Guided tours of the Citadelle and access to the Musée Royal 22e Régiment's exhibits are available year-round.
Plaines d'Abraham : Site of major battles, the Battlefields Park includes the Plains of Abraham and Des Braves Park. Apart from its historical past, the park is to Québec what Central Park and Hyde Park are to New York and London: a city park of outstanding value, the lungs of the city.
The Classic 1 or 2 beds
Comfortable and warm: a real cocoon. La Classique offers traditional decor and a warm atmosphere. In single, double, triple or quadruple occupancy, it will ensure your comfort for your stay.
One king bed, one queen bed or two double beds
Area of 235 ft2 to 265 ft2
Ultra
Functional and modern: look no further. Small room, ultra functional, ultra bright, ultra comfortable and resolutely urban. She will welcome you for the desired number of nights and ensure your peace of mind for a perfect rest.
A double bed
Surface area of approximately 200 ft2
Bedroom with hypoallergenic floor (without carpet)
Bathroom with glass shower or traditional bath-shower
Mini fridge
Hub with Bluetooth, HDMI and USB connection
Workstation with ergonomic chair
The Contemporary 1 or 2 beds
Bright and up to date. Spacious and modern in style, the Contemporary room will charm you with its comfort and large windows. Enjoy a splendid view of the Plains of Abraham or the Jardin des Quatre-Saisons to relax.
Two large beds (Queen) or one king bed (King)
Area of 328 ft2
Bathroom with glass shower or traditional bath-shower
Reading corner
Workstation with ergonomic chair
Mini fridge
The Adaptable
Convenient and designed for special needs. This room meets Kéroul standards. The Kéroul Mention is awarded when the hotel offers services accessible to people with restricted physical ability such as: elevators with voice synthesizer and braille buttons, automatic opening hotel entrance door, bedroom and bathroom furniture adapted.
A large bed (Queen) or a very large bed (King)
Surface area of approximately 200ft2
Adjusted bedroom and bathroom furniture
Shower with bench and grab bars
Cleaning product dispenser and adapted shower head
Toilet seat with grab bars
Hotel elevators with voice synthesizer and braille buttons
Self-opening hotel entrance door
c
The Luxurious
Warm and bright: perfection. This spacious room has its own gas fireplace to allow you to relax alone or with your partner. You will be charmed by its luminosity and its view of the Manège millitaire, an emblematic building of Quebec City.
One king bed
500 sq. Ft. Area
Gas fireplace
Spacious bathroom with therapeutic bath and glass shower
AM / FM clock radio with CD player and MP3 socket
Reading corner
Mini fridge
The business suite
Where luxury meets great comfort. This room offers its visitors a warm loft atmosphere, a panoramic view of the St. Lawrence River and the Plains of Abraham, all in a sober and timeless decor. The suite lends itself to many occasions, from a wedding anniversary celebration to a business meeting. Its ideal configuration will give you all the privacy you need, even if you have a few guests.
One king bed
Total area of 582 ft2
Gas fireplace
Kitchenette equipped for four people
Dining room seating 8 people
Reception area
Can accommodate 25 guests
Leather armchairs and loveseats
Microwave
Bathroom with glass shower and therapeutic bath
Large workspace
The Presidential Suite
A place of luxury and great comfort, the presidential suite at Hôtel Château Laurier Québec has a huge fireplace and a dining room that can seat 12 people. Its large windows offer a striking view of the Plains of Abraham. The layout of its adjacent bedroom and large bathroom will keep your privacy during receptions.
One king bed
Total area of 902 ft2
Gas fireplace
Kitchenette equipped for 4 people
Dining room that can accommodate 12 people
Reception area
Can accommodate 25 guests
Leather armchairs and loveseats
Bathroom with glass shower and therapeutic bath
Large workspace
Espresso machine
Mini-system and CD player
Current packages
In this hotel
1 nuitée en chambre spacieuse avec foyer
Early check-in
Late check-out
Parking for one car
1-night's lodging
1 breakfast
Parking with valet service
1-night accommodation
1 breakfast
Parking for one car with valet service*
Entrance for the tour of the Citadelle and the Musée Royal 22e Régiment
— Activities
Onsite
Jacuzzi (spa)
Massage
Fitness center
Steam bath
Indoor pool
Nearby
Outdoor pool
Hiking
Lakeside
Beauty treatments
Riverside
Non-motorized nautical activities
Motorized nautical activities
Water slides
Beach
Fishing
Tennis
Golf
Mountain bike
Volleyball
Horse riding
Cross-country skiing
Snowshoeing
Ice skating
Fatbike
Snowmobiling
Ski station
Tube sliding
Ice fishing
Bike path
Zoo
Museums and art galleries
Fashion shop
— Our services
Fire place
Corporate rate for business travelers
Therapeutic bath (in the room)
Dogs welcome
King bed
Kitchenette
Lounge area
Mini fridge
Espresso coffee maker
Free WiFi
Charging stations
Restricted mobility : Full access
4 star hotel
On-site restaurant
Queen bed
Employés internationaux
Hôtel Château Laurier Québec
Québec - Région de Québec
1220, place George-V Ouest,
Québec, QC G1R 5B8
CITQ Number: 067734