Texte entête

Hôtel Château Bellevue
Québec - Région de Québec
Ôrigine Member for 2 years.
Passion, service, sharing: this is what guides Hôtel Château Bellevue every day.
The team members are passionate about their city and will be happy to direct you to these places frequented only by locals.
A view of the river
1 — 4
Near the Terrasse Dufferin
2 — 4
Well located in Old Quebec
3 — 4
The Hotel is a grouping of 4 centenary houses with unique character
4 — 4
Close to everything
The Hôtel Château Bellevue can boast of being a few steps from most of the city's attractions: Citadel, Plains of Abraham, Château Frontenac, Dufferin terrace and Quartier Petit Champlain.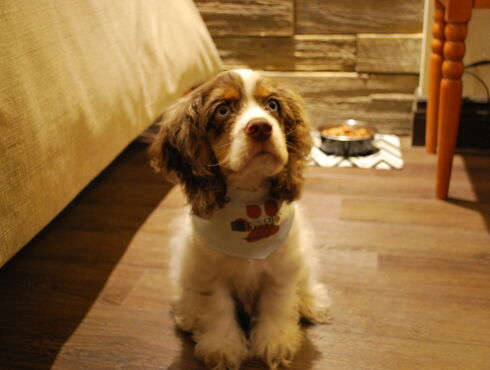 Your dogs are welcome!
1 — 1
Welcome to animals
Because they are essential to our lives and we want to travel with them.
The wine bistro at your disposal
1 — 1
Electronic wine bistro
Available at all times, the wine bistro will enhance your moment of relaxation.
Our artisans - Aude Lafrance Girard, General Manager
It is clear that for Aude Lafrance-Girard the hotel industry is far from just a job, it is indeed a passion that has accompanied her since her childhood. Learn more by watching the capsule below!
— Activities
Onsite
Massage
Fitness center
Nearby
Jacuzzi (spa)
Outdoor pool
Hiking
Lakeside
Steam bath
Beauty treatments
Indoor pool
Riverside
Non-motorized nautical activities
Motorized nautical activities
Water slides
Beach
Fishing
Tennis
Golf
Mountain bike
Volleyball
Horse riding
Cross-country skiing
Snowshoeing
Ice skating
Fatbike
Snowmobiling
Ski station
Tube sliding
Ice fishing
Bike path
Zoo
Museums and art galleries
Fashion shop
— Our services
Therapeutic bath (in the room)
Dogs welcome
King bed
Lounge area
Espresso coffee maker
Free WiFi
Charging stations
Restricted mobility : Partially accessible
3 star hotel
Queen bed
Québec - Région de Québec
16, rue de la Porte,
Québec, QC G1R4M9
CITQ Number: 045404