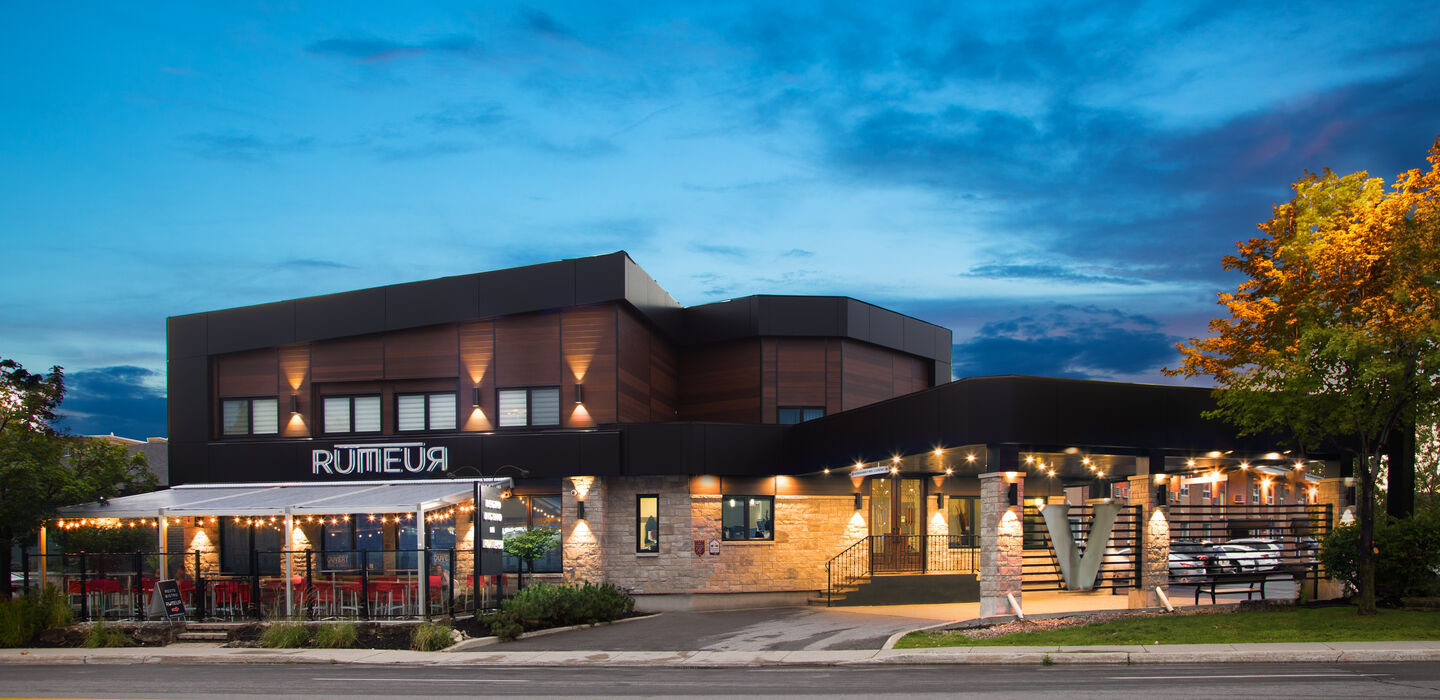 Gatineau - Outaouais
Ôrigine Member for 3 years.
Located in the beautiful Outaouais region, just minutes from Ottawa, this 4-star property offers its guests comfort and convenience. Whether for a business trip, vacation with your family or your loved one, this stylish hotel ensures a unique and tailor-made visit for you!

A must in the region
1 — 5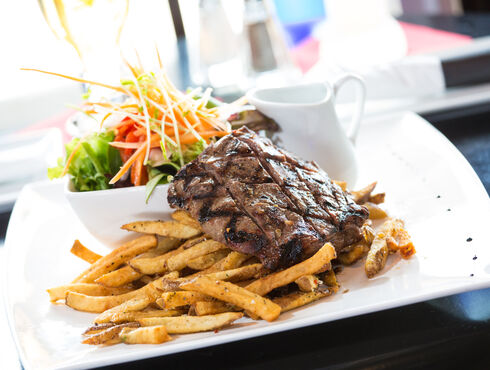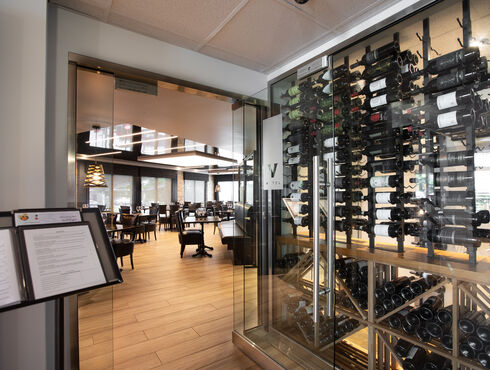 A restaurant with an inviting decor
3 — 5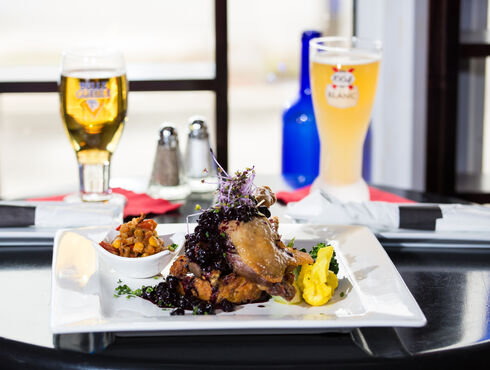 A trendy and friendly restaurant!
The Resto Bistro Rumeur is the ideal place to meet up with family, friends or colleagues at the end of your day!
This restaurant, both trendy and friendly, welcomes you for a final moment of relaxation, in a chic and relaxed atmosphere, for 4 to 7 or meals. The chef offers a variety of meals, including hand-picked menus, with current cuisine, exotic drinks and much more! During the summer, also visit the front and rear terraces which will allow you to enjoy the magnificent outdoor decor.
Favorite place for residents of the region, take advantage of your stay at Hotel V to discover it too!
Ten minutes from Ottawa
1 — 2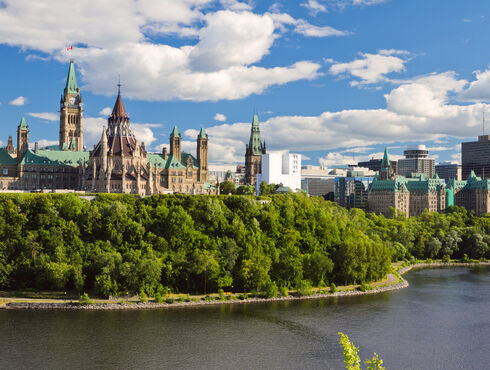 Ten minutes from Ottawa
2 — 2
Few minutes from the national capital!
Located just 10 minutes from Ottawa, Hotel V is easy to access and close to your favorite attractions. You will be charmed by the many activities in the region: visit many museums, skate on the Rideau Canal, walk on Parliament Hill, hike in Gatineau Park and more! By staying at Hotel V, you will also benefit from a rarity in the region: free parking for your car!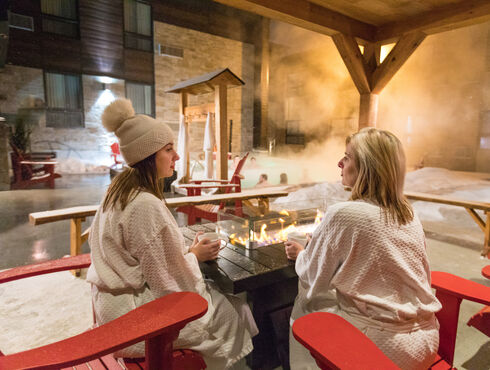 A pleasure whatever the season
1 — 2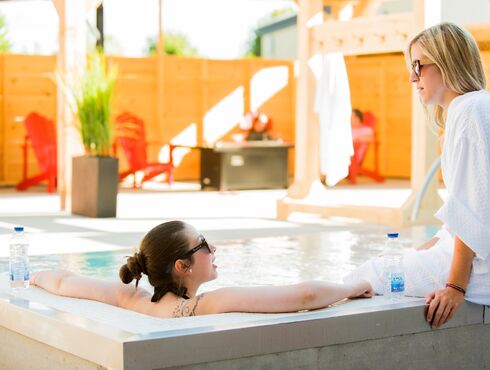 A pleasure whatever the season
2 — 2
The Urban Spa
Enjoy an incomparable relaxation experience!
The Spa area includes two Nordic baths with waterfall, a sauna and two relaxation areas with fireplace. All in a lounge atmosphere conducive to relaxation!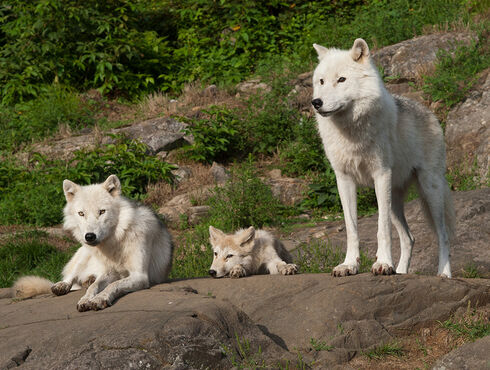 parc omega (credit jean-marc mathieu)
1 — 2
Musée canadien de la guerre
2 — 2
What to see & what to do nearby
Omega Park : From the wheel of your car, you have an excellent vantage point for taking great photos and you can listen to FM radio station 90.1 to learn more about the animals encountered and their habits. Hiking trails, boutique, restaurants, picnic areas and seasonal activities will complement your visit. Also, many accommodations near the wolves and bears are available to extend your stay.
Musée canadien de la guerre : The Canadian War Museum showcases Canada's rich military history through artifacts, personal stories, artwork, photos and interactive presentations. Tour the extensive permanent exhibitions and expand your knowledge of the conflicts that shaped Canada, Canadians and the world.
Prices are subject to change
Current packages
In this hotel
1-night stay in a Urban room
1 credit of $ 20 $ at Tutti Frutti restaurant
1 dinner credit voucher at Resto Bistro Rumeur valued at $ 130
1 souvenir gift
— Activities
Onsite
Jacuzzi (spa)
Fitness center
Steam bath
Bike path
Nearby
Tennis
Golf
— Our services
King bed
Mini fridge
Espresso coffee maker
Balcony
Free WiFi
Free parking
Charging stations
Restricted mobility : Full access
4 star hotel
On-site restaurant
Wine cellar
Queen bed
3e nuitée à 50 % de rabais
3x les points Privilège
585 boulevard de la Gappe,
Gatineau, QC J8T 8N7
CITQ Number: 511081