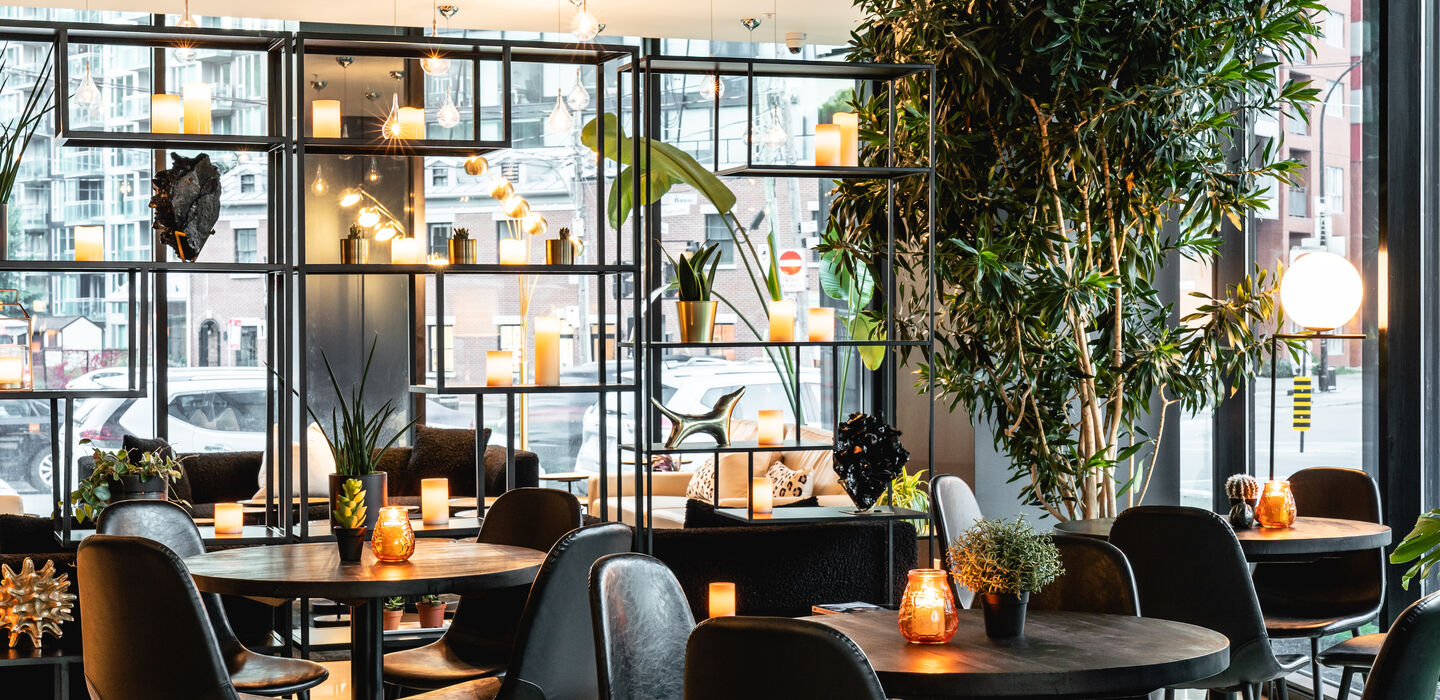 Texte entête

Griffintown Hotel
Montréal - Montréal
New Member
To feel like you're blending into the urban landscape, this is the perfect place.
Hotel offering modern and bright condo style apartments, where everything is designed to meet the needs of travelers. Located on the Lachine Canal, just a step away from downtown and old Montreal, it's easy to get comfortable when everything you need is at your fingertips. You also have access to a private balcony with a breathtaking view of the city of Montreal. Don't forget to enjoy one of our signature cocktails at the OBAR and terrace.
Discover the iconic Five Roses by night
1 — 4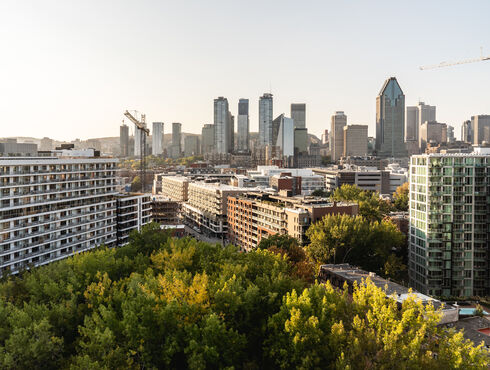 Beautiful view of Montreal
2 — 4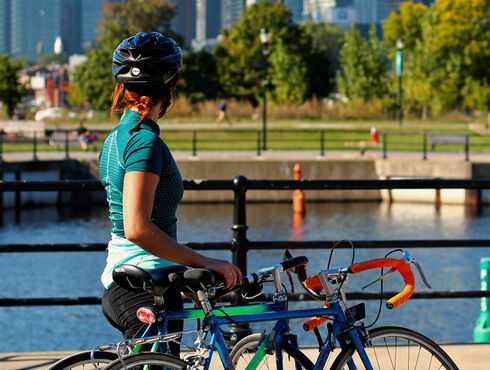 Several bike routes to visit the city
3 — 4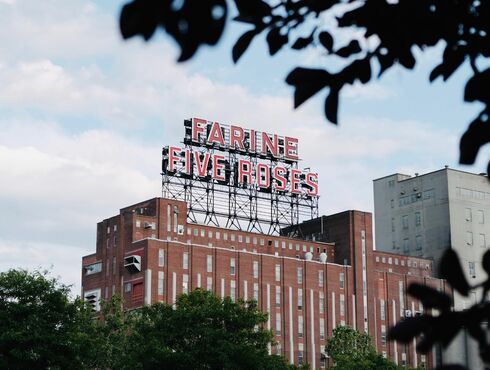 Stay + Living + Going out
With a significant historical heritage, Griffintown has become, in the space of a few years, one of the trendiest destinations in Montreal thanks to its design spaces and daring restaurateurs. Old buildings and modern facades are now home to independent businesses, trendy restaurants, design boutiques and art galleries.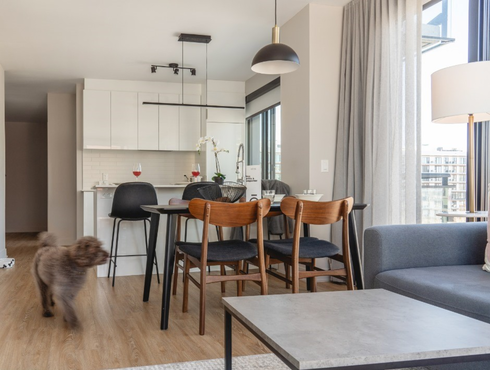 In all our apartments, you can even come with your pet companion
2 — 2
We love your pets
Your four-legged family members are welcome. The Griffintown Hotel is the perfect place for your pet to enjoy. Take a stroll along the Lachine Canal or simply take a breath of fresh air at the attached dog park and even take advantage of the many pet-friendly stores located within a 2km radius of our establishment.
The best restaurants in Montreal are within walking distance of our hotel.
1 — 3
Terrace in an urban setting
2 — 3
OBAR located in the lobby
3 — 3
Eat + Drink
This is a neighborhood that has no shortage of good restaurants. Often cited as an example in the national and international media, Griffintown never ceases to surprise with its culinary offerings. The neighborhood has experienced a real gourmet boom. We suggest you start your gourmet tour with a signature cocktail at OBAR, located in the lobby of our establishment.
What to see & what to do nearby
Croisières AML (Montréal) : Discover Montreal from the river and weigh anchor for a fascinating cruise on the St. Lawrence River! Learn more on the Metropolis with a guided cruise or let yourself be tempted by the boreal-inspired cuisine of the AML Cavalier Maxim's Executive Chef with a dinner cruise and circus. A unique experience awaits you as Montreal illuminates before your eyes!
Ecorécréo : Ecorecreo's mission is to serve city dwellers and tourists alike by giving them access to quality equipment adapted to their specific needs. Let yourself be charmed by the history of the Old Port of Montreal and seize the opportunity to discover this picturesque place at your own pace during a quadricycle tour or a pedal boat ride on the Bonsecours Basin, just below the famous Grande Roue de Montreal.
See image gallery
Comfort
Separate living and bedroom areas
High quality bedding
Free high speed internet
Private balcony with direct access
43 ' HD Smart Flat Panel TV
Dishes and utensils
Nespresso coffee machine
High-end household appliances
Ironing board
IPod / iPhone socket
Washer - dryer
Dishwasher
All our rooms and balconies are non-smoking
Garage available on request as an option
Over 50 TV channels & Netflix
See image gallery
Comfort +
Separate living and bedroom areas
Separate living and bedroom areas
Private balcony with direct access and view of Griffintown and the canal
43 ' HD Smart Flat Panel TV
Dishes and utensils
Nespresso coffee machine
High-end household appliances
Ironing board
IPod / iPhone socket
Washer - dryer
Dishwasher
All our rooms and balconies are non-smoking
Garage available on request as an option
Over 50 TV channels & Netflix
See image gallery
Executive
A large bed (Queen)
Separate living and bedroom areas
High quality bedding
Free high speed internet
Private balcony with direct access
43 ' HD Smart Flat Panel TV
Dishes and utensils
Nespresso coffee machine
High-end household appliances
Ironing board
IPod / iPhone socket
Washer - dryer
Dishwasher
All our rooms and balconies are non-smoking
Garage available on request as an option
Over 50 TV channels & Netflix
See image gallery
Executive +
A king size bed, a queen size bed and 1 sofa bed
Separate living and bedroom areas
High quality bedding
Free high speed internet
Private balcony with direct access and a view of the canal and the city
43 ' HD Smart Flat Panel TV
Dishes and utensils
Nespresso coffee machine
High-end household appliances
Ironing board
IPod / iPhone socket
Washer - dryer
Dishwasher
All our rooms and balconies are non-smoking
Garage available on request as an option
Over 50 TV channels & Netflix
See image gallery
Signature
A king bed and a queen bed
Two bedrooms
Two bathrooms
Separate living and bedroom areas
High quality bedding
IPod dock alarm clock
Free high speed internet
Private balcony with direct access
43 ' HD Smart Flat Panel TV
Dishes and utensils
Nespresso coffee machine
High-end household appliances
Ironing board
IPod / iPhone socket
Washer - dryer
Dishwasher
All our rooms and balconies are non-smoking
Garage available on request as an option
See image gallery
Signature +
A king size bed, a queen bed and sofa bed
Two bedrooms
Two bathrooms
Separate living and bedroom areas
Private balcony with direct access and a view of the canal and the city
High quality bedding
Free high speed internet
43 ' HD Smart Flat Panel TV
Dishes and utensils
Nespresso coffee machine
High-end household appliances
Ironing board
IPod / iPhone socket
All our rooms and balconies are non-smoking
Garage available on request as an option
Over 50 TV channels & Netflix
Prices are subject to change
Current packages
In this hotel
Only 3 packages available
1 night in a fully equipped condo-style apartment
1 bottle of wine delivered to your condo
Indoor parking for one car
100 $ Griffintown promotional card and 1000 Origine privilege points
Only 3 packages available
1 night in a fully equipped comfort room
3x the points on your Ôrigine privilege card
$100 discount card applicable on 2nd night at regular price or next stay
1 glass of wine or beer (per person) at Obar
— Activities
Nearby
Outdoor pool
Massage
Fitness center
Steam bath
Beauty treatments
Indoor pool
Riverside
Motorized nautical activities
Beach
Tennis
Golf
Volleyball
Ice skating
Bike path
Museums and art galleries
Fashion shop
— Our services
Corporate rate for business travelers
Dogs welcome
King bed
Kitchenette
Lounge area
Mini fridge
Kitchen fully equiped
Balcony
Free WiFi
Charging stations
Restricted mobility : Full access
3 star hotel
Queen bed
Employés internationaux
3x les points Privilège
1222, rue des Bassins,
Montréal, QC H3C 0X7
CITQ Number: 300840