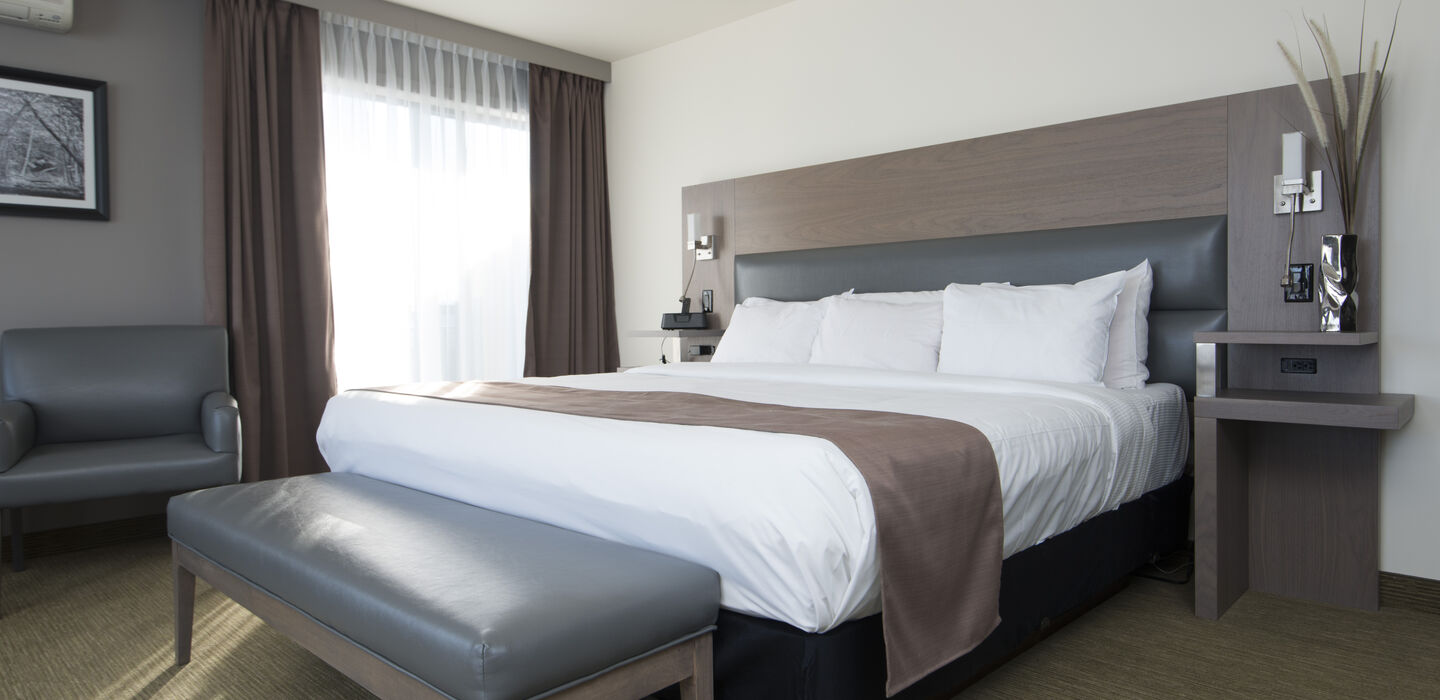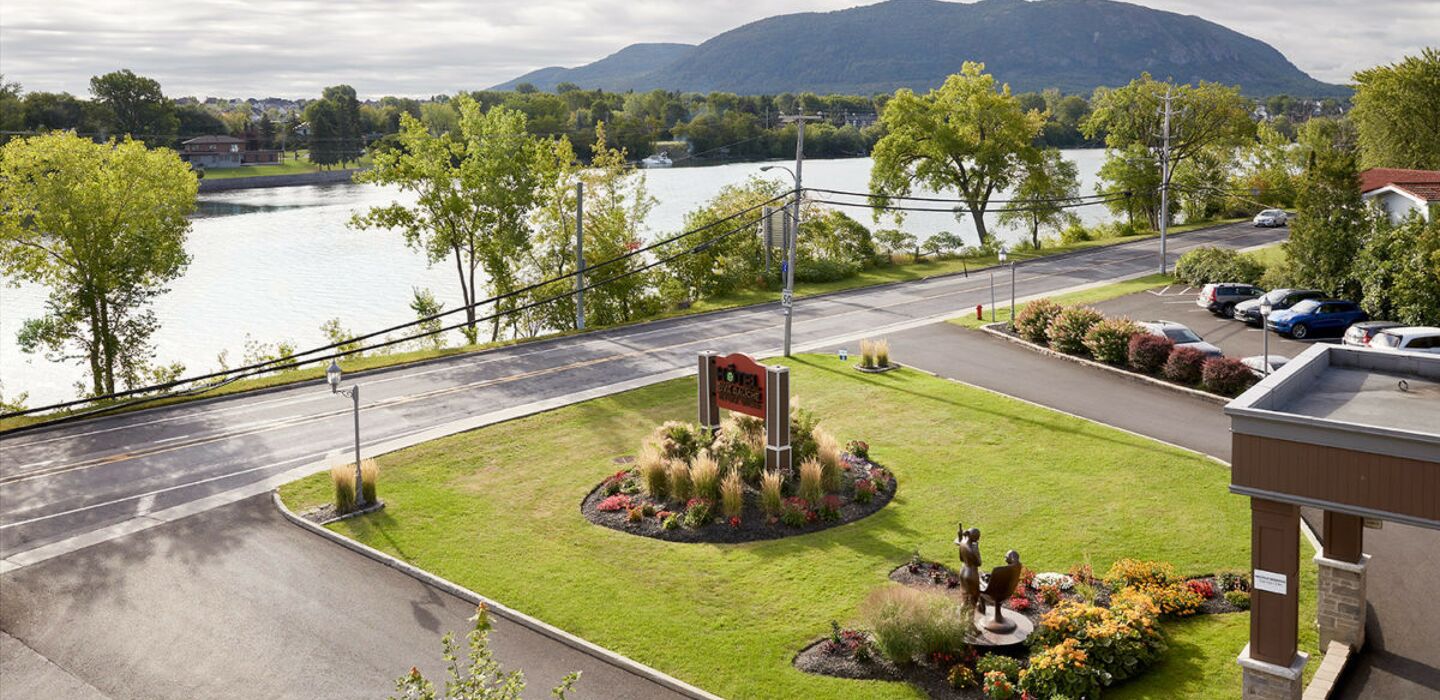 Texte entête

Hôtel Rive Gauche
Beloeil - Montérégie
Ôrigine Member for 10 years.
A must-see
for all epicureans!
The Hôtel Rive Gauche - Refuge gourmand stands out by the quality of its Bistro, the Coureur des bois and by its impressive wine cellar, winner of the only Grand Award from Wine Spectator in Quebec. You can also see the Richelieu River and the Mont Saint-Hilaire, located nearby.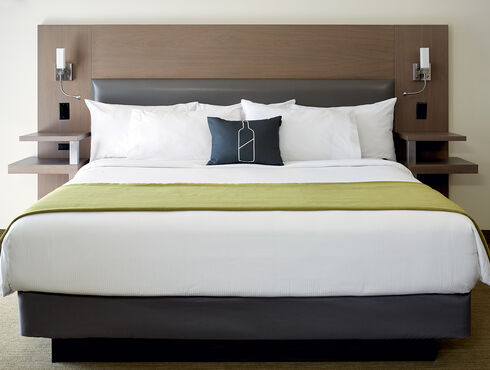 Several rooms available according to your needs
2 — 5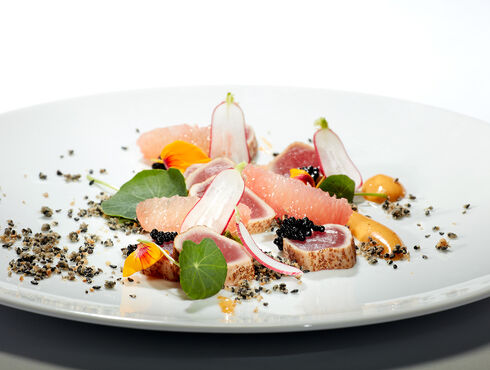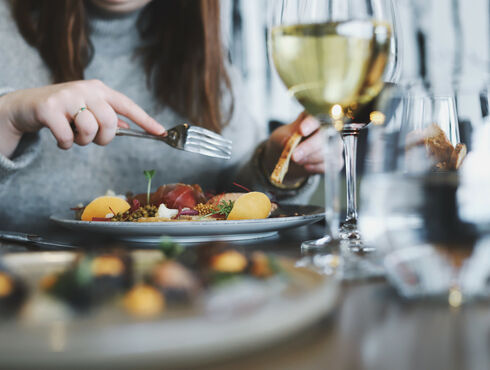 Enjoy a meal at Bistro Gourmand Le Coureur des Bois
4 — 5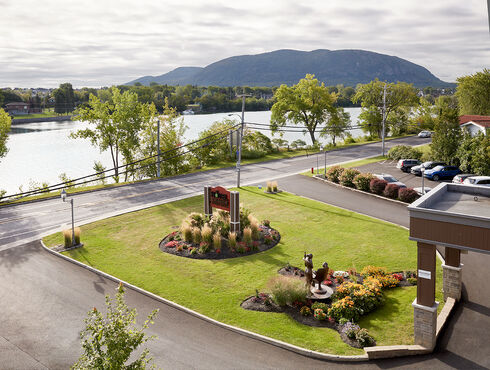 Located on the edge of the Richelieu river
5 — 5
Easy access and only 20 minutes from Montreal, our hotel is located in the heart of the Richelieu Valley
Ideal for a corporate retreat or meeting, in one of our 8 meeting rooms which can accommodate from 3 to 250 people. Contemporary and spacious, our 54 bedrooms offer unsurpassed comfort. The hotel has stood out over the years thanks to its different events (weddings, business meetings, etc.) and unique 'bistronomic' experience for foodies and wine lovers at Le Coureur des Bois – Bistro Gourmand restaurant. The hotel now offers a unique and fully eco-friendly car-sharing service to all of its clients who want to set off on their own to discover the wonderful Richelieu Valley region.
Our dynamic team will be pleased to assist you throughout your stay!
Welcome to your gourmet refuge.
Visit the superb wine cellar
1 — 1
An exceptional wine cellar
The wine cellar of Le Coureur des Bois Bistro Gourmand has a unique wine collection in such harmony with its bistronomy. The restaurant is proud to be one of the 100 bests restaurants in the world according to Wine Spectator and received in 2018 and 2019 the «Grand Award». All of the outmost attentions in a casual bistro setting!
A gourmet sugar shack
1 — 2
Fun for the whole family
2 — 2
The Cabane du Coureur
The sugar shack, a gourmet bistro version for your events! Live the gastronomic experience of the Cabane du Coureur, located only 15 minutes from the Hotel Rive Gauche. Create an impact with a traditional and refined meal, paired with an exceptional wine list. Welcome to your unique gourmet sugar shack!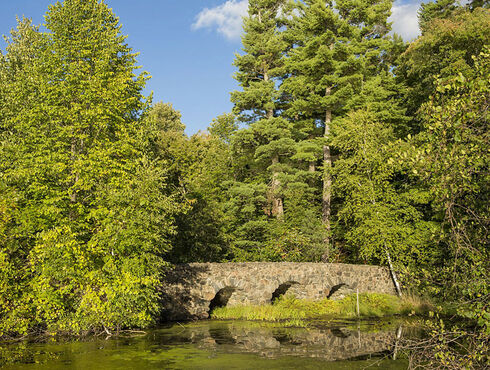 Parc national du Mont-Saint-Bruno (credit Mathieu Dupuis, Sépaq)
2 — 2
What to see & what to do nearby
Parc Safari : Come and enjoy summer at Parc Safari: In addition to the Felines' Tunnel which remains an extraordinary attraction, take advantage of the water park and the Tropical Oasis with the Nile River tube ride, the Wave Ball and 3 large colorful slides, as well as the SAFARI AVENTURE where some 300 animals of 30 different species roam freely in the plains of Parc Safari.
Parc national du Mont-Saint-Bruno : Parc national du Mont-Saint-Bruno is just a few kilometres from the Montréal metropolitan area. Five lakes, an orchard, a historic mill and dozens of kilometres of trails make this park a true island of nature in an urban environment. Hundreds of species of flowers, trees and plants fill the area. Every breath you take brings a new perfume and every breeze carries this blend of very special scents only found in the forest.
Prices are subject to change
Current packages
In this hotel
1-night stay in a Refuge Urban room
1 continental breakfast
1-night stay in a regular room
1 breakfast
$ 100 credit for dinner
Access to the thermal baths of Strøm Spa Mont-Saint-Hilaire
— Activities
Onsite
Outdoor pool
Fitness center
Riverside
Nearby
Hiking
Massage
Beauty treatments
Fishing
Tennis
Golf
Horse riding
Cross-country skiing
Snowshoeing
Ice skating
Ski station
Bike path
— Our services
Dogs welcome
King bed
Lounge area
Mini fridge
Espresso coffee maker
Balcony
Free WiFi
Free parking
Charging stations
Restricted mobility : Full access
4 star hotel
On-site restaurant
Wine cellar
Queen bed
3e nuitée à 50 % de rabais
3x les points Privilège
1810, boul. Richelieu,
Beloeil, QC J3G 4S4
CITQ Number: 545145