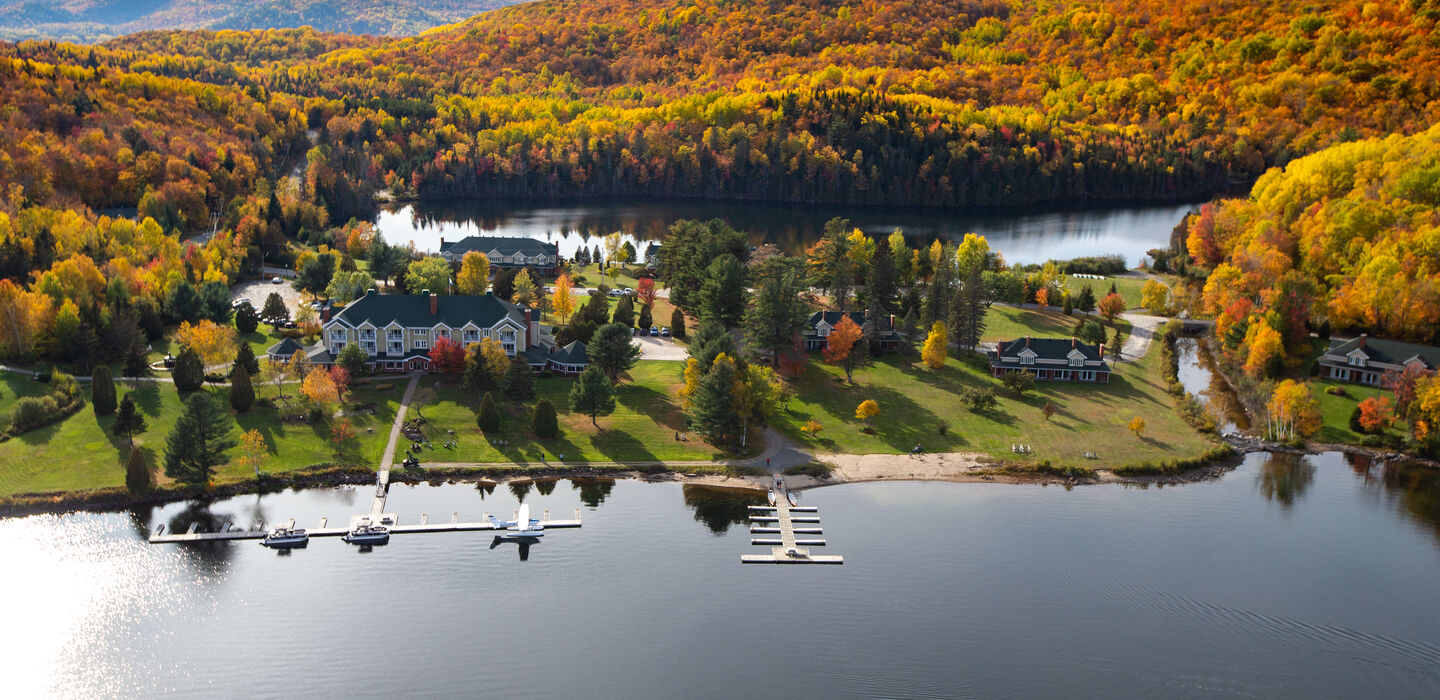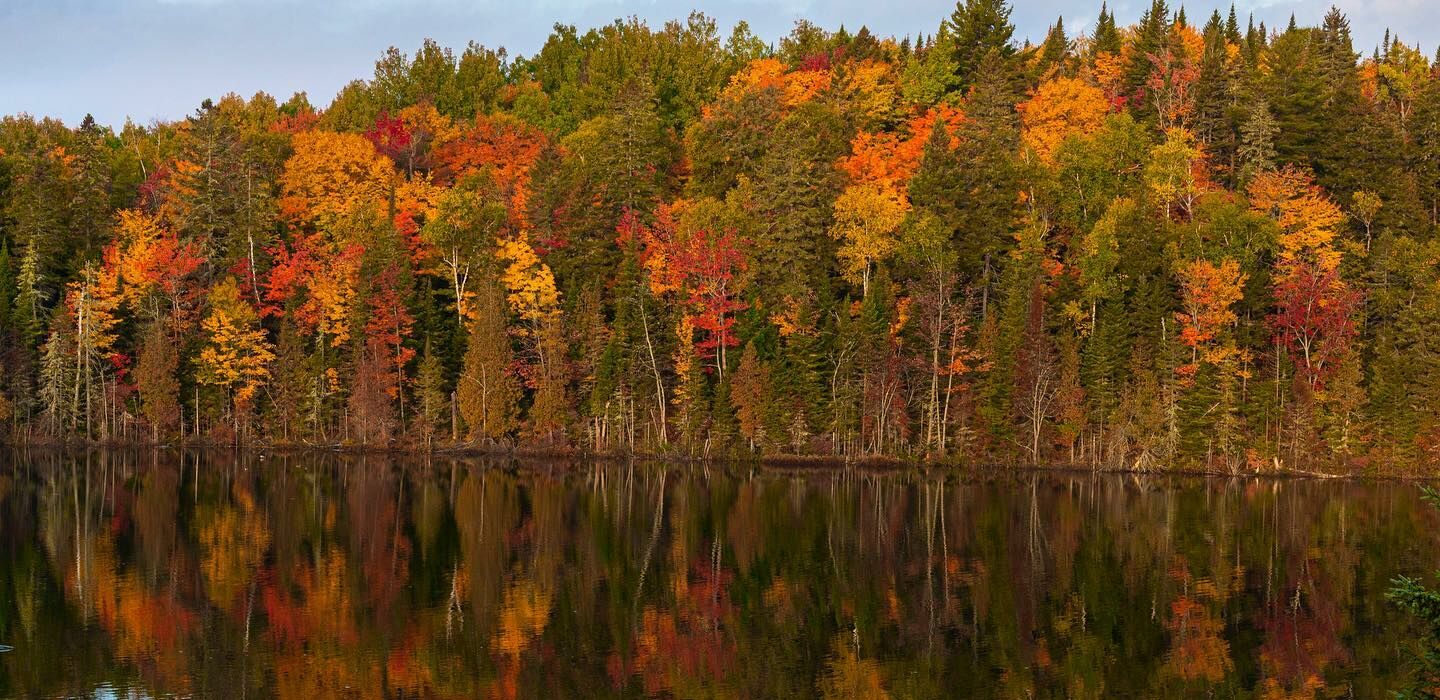 Texte entête

Auberge du
Lac-à-l'Eau-Claire
Saint-Alexis-des-Monts - Mauricie
Ôrigine Member for 10 years.
Let this stunning land
charm you!
The Auberge du Lac-à-l'Eau-Claire promises you an unforgettable stay in nature! A favourite location of fishing and outdoor enthusiasts, this inn offers a multitude of activities for all, which means a great vacation!


Trout in the spotlight
1 — 4
End the evening with a drink at the bar
2 — 4
The dining room with a view of the lake
3 — 4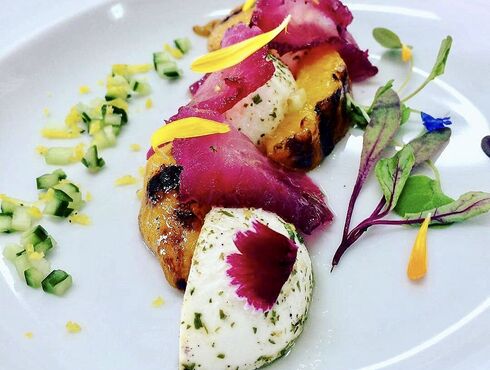 Mouth watering dishes
4 — 4
From the lake to your plate!
L'Auberge du Lac-à-l'Eau-Claire is the ideal place to enjoy fine cuisine, highlighting the specialty of the place, trout, prepared in a dozen ways by the chief. If the menu makes people happy, the splendid view of Lac‑à‑L'Eau‑Claire is sure to delight! Summer and winter alike, the landscape is magnificent and impressive. And what about the fall where the flamboyant colors create a fabulous picture.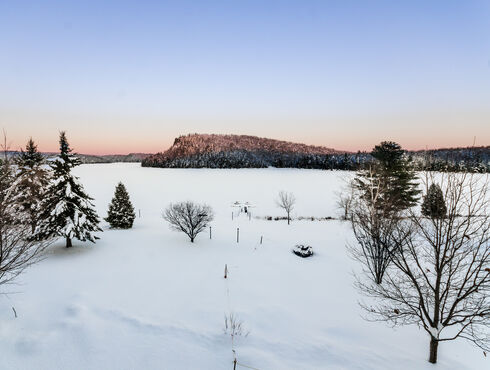 Several lakes at your disposal
1 — 6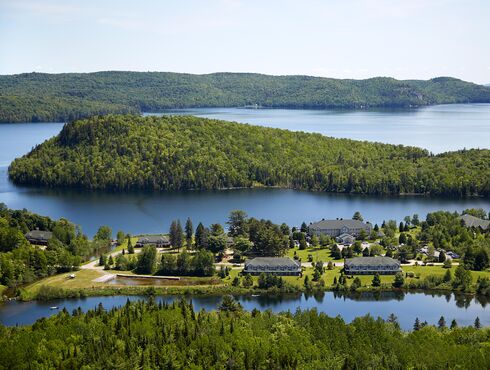 Several lakes at your disposal
2 — 6
Fishing for young and old
3 — 6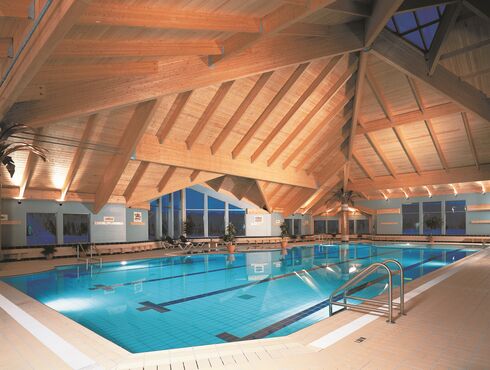 Quad rides for the more adventurous
6 — 6
An impressive site!
The Auberge site gives incomparable access to the wild beauty of the Mauricie. Convenient to discovering nature, fauna and flora, a stay on the shores of Lac à l'Eau-Claire allows you to enjoy the great outdoors with ease. Hiking, kayaking, pedalo, snowmobiling, dogsledding, quad biking and of course fishing are on the menu!
Stay in shape or simply wade in and relax!
Auberge Lac à L'Eau Claire's swimming pool is without a doubt one of the most beautiful in all of Quebec. Huge windows allow you to enjoy the seasons and gaze upon the changing landscapes all year long. Our baths and saunas will help you feel like yourself again after a few hours of outdoor activities—you'll want to start all over again!
A magnificent reception room
1 — 2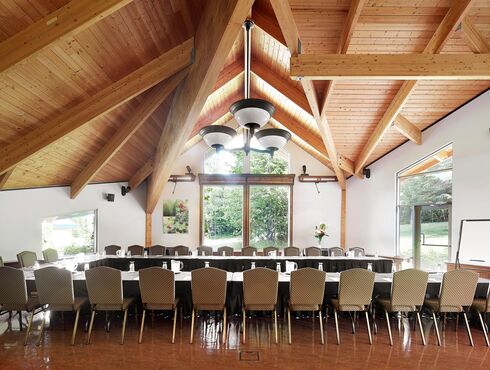 The perfect place for your next meeting
2 — 2
Quality, efficiency and productivity!
Perfectly located halfway between Montreal and Quebec City, the Auberge du Lac-à-l'Eau-Claire welcomes great reflections in a healthy and productive environment. In all peace of mind on a grandiose site, the atmosphere is conducive to reflection, effective working meetings and quality exchanges to ensure the success of your event. It is the perfect location for organizing meetings, conventions and team building activities.
The Auberge du Lac-à-l'Eau-Claire is also a place of interest for wedding planning. With the help of the team, create a wedding in your image! Small or large ceremony, intimate or spectacular reception, the choice is yours. Receive your guests in a grandiose nature, on the shores of the magnificent Lac-à-l'Eau-Claire.
Prices are subject to change
Our artisans - Pascal Roberge, fishing guide
Pascal shares his pleasure in working in one of the most beautiful outfitters in Quebec and the daily happiness of accompanying visitors on their adventures at the Inn!
— Activities
Onsite
Jacuzzi (spa)
Hiking
Lakeside
Massage
Fitness center
Steam bath
Indoor pool
Non-motorized nautical activities
Motorized nautical activities
Beach
Tennis
Volleyball
Cross-country skiing
Snowshoeing
Ice skating
Snowmobiling
Tube sliding
Ice fishing
— Our services
Fire place
Kitchenette
Lounge area
Mini fridge
Kitchen fully equiped
Balcony
Free WiFi
Free parking
Charging stations
Restricted mobility : Partially accessible
4 star hotel
On-site restaurant
Queen bed
3rd night at 50 % off
Auberge du Lac-à-l'Eau-Claire
Saint-Alexis-des-Monts - Mauricie
500, chemin Lac-A-L'eau-Claire,
Saint-Alexis-des-Monts, QC J0K 1V0
CITQ Number: 195786