Texte entête

Hôtel Château Joliette
Joliette - Lanaudière
Ôrigine Member for 1 years.
A tailor-made hotel experience, in a chic an enchanting scenery
Hotel Château Joliette offers you 90 comfortable and modern rooms and suites, as well as offering a multitude of high-quality services to enhance your stay, whether for business or simply for pleasure. Table G restaurant offers an unforgettable gastronomic experience, resulting from a fine rebellious cuisine, pleasantly relaxed.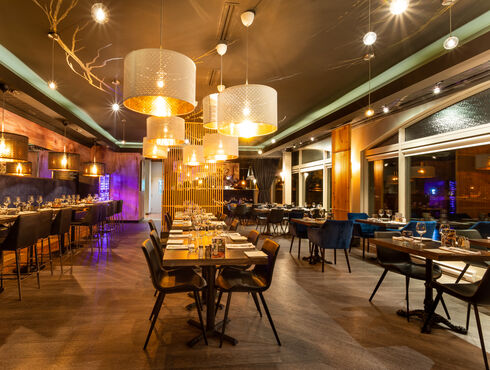 Table G restauraurant
1 — 5
Bar G, ideal for 5 to 7
3 — 5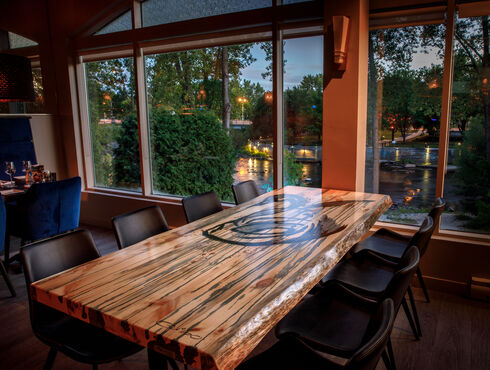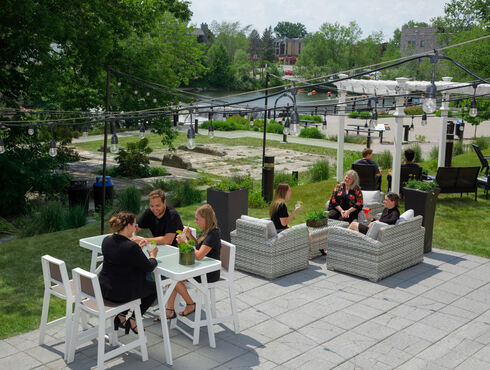 A magnificient terrace on the edge of the river
5 — 5
Table G and Bar G
With the ¨Goutez Lanaudière¨ certification, the restaurant offers a regional cuisine, where the dishes honor the area producers. The bar offers an expanded drinks and cocktails menu, and an interesting variety of gins, mostly from Quebec and carefully selected.
Modern meeting rooms
1 — 5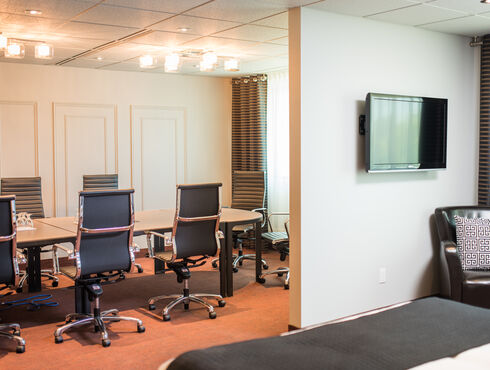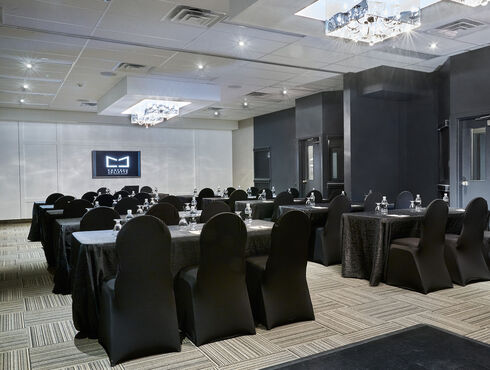 For business conventions & meetings
Located right in the heart of the business world, the Hotel Château Joliette offers modern, trendy and well-equipped meeting rooms, as well as the service of an attentive team that will ensure comfort and efficiency, down to the last detail.
An enchanting setting
4 — 5
An enchanting setting
5 — 5
To celebrate weddings & receptions
For a wedding, a graduation party or any family or private event, the Hotel Château Joliette offers an experienced team, for personalized service. Their reception rooms can be adapted to any event type, whether intimate or grandiose.
Havre Familial - Centre de plein air
1 — 2
Havre familiale - centre de vacances
2 — 2
What to see & what to do nearby
Familizoo - Complexe Atlantide: Come discover their diversity of animals in a wooded and safe environment. Their professional facilities include more than 300 animals. Whether to see wildlife, farm, forest and even exotic animals, the Familizoo is the perfect place to combine pleasure and family, in any season. Kangaroos, tigers, leopards, lions, zebras, all await you for a memorable day.
Havre Familial - Centre de Vacances : Havre Familial is a 4-star Vacation Resort and a four-season outdoor recreational center where you'll have the opportunity to practise one of your favourite activities in a cosy environment. In the heart of magnifcient Lanaudière mountains, we will be more than happy to welcome you for a daily visit or for a vacation stay in one of our cottages or inns.
See image gallery
Queen Room
Two large beds (Queen)
Work desk
Mini fridge
See image gallery
Luxury King Room
One king bed
Work desk
Dressing gowns
Mini fridge
See image gallery
Corporate Suite
Murphy bed
Dressing gowns
Large conference table
Mini fridge
See image gallery
Superior suite
One king bed
Work desk
Dressing gowns
Mini fridge
See image gallery
Luxury Suite
One king bed
Space with armchair
Table and chairs
Work desk
A sofa bed
Dressing gowns
Mini fridge
Prices are subject to change
— Activities
Onsite
Fitness center
Riverside
Beach
Nearby
Outdoor pool
Hiking
Massage
Beauty treatments
Indoor pool
Non-motorized nautical activities
Tennis
Golf
Ice skating
Ski station
Tube sliding
Bike path
Museums and art galleries
— Our services
Corporate rate for business travelers
King bed
Lounge area
Mini fridge
Espresso coffee maker
Free WiFi
Free parking
Charging stations
Restricted mobility : Full access
4 star hotel
On-site restaurant
Queen bed
Employés internationaux
3rd night at 50 % off
450, rue St-Thomas,
Joliette, QC J6E 3R1
CITQ Number: 514242