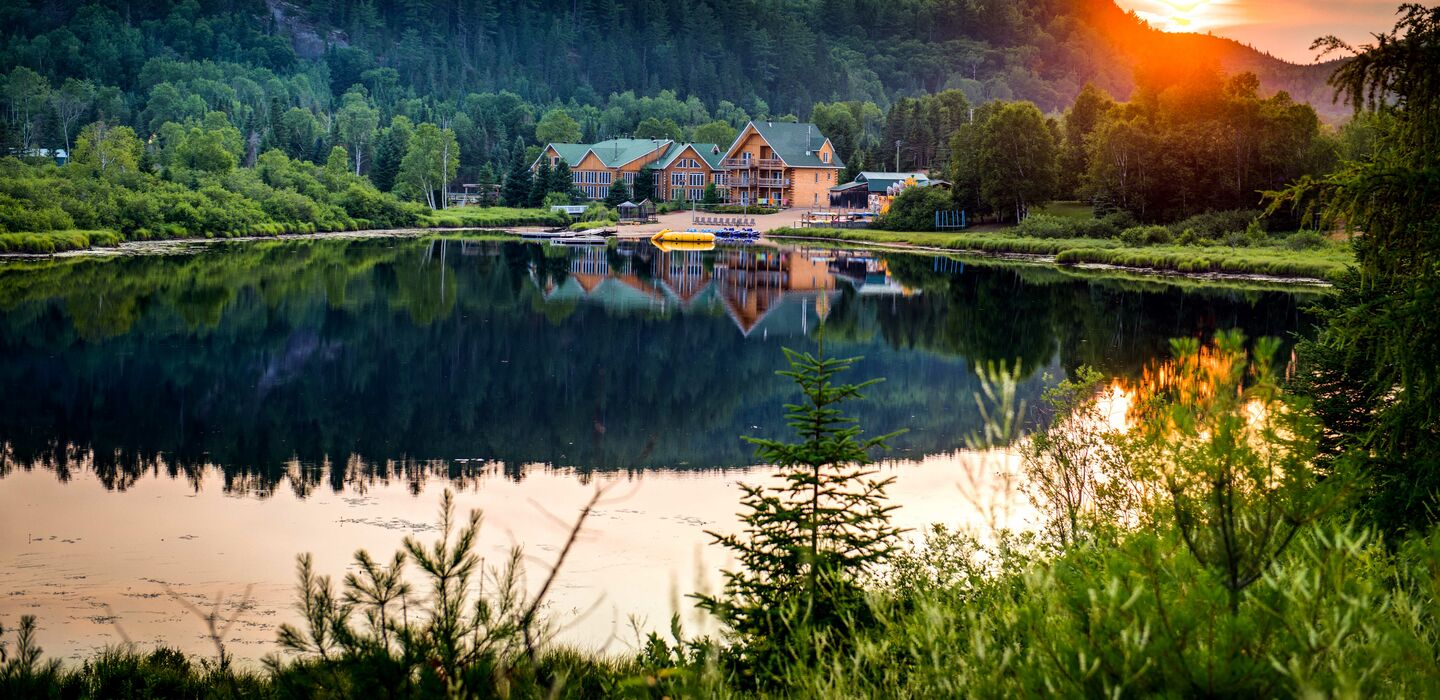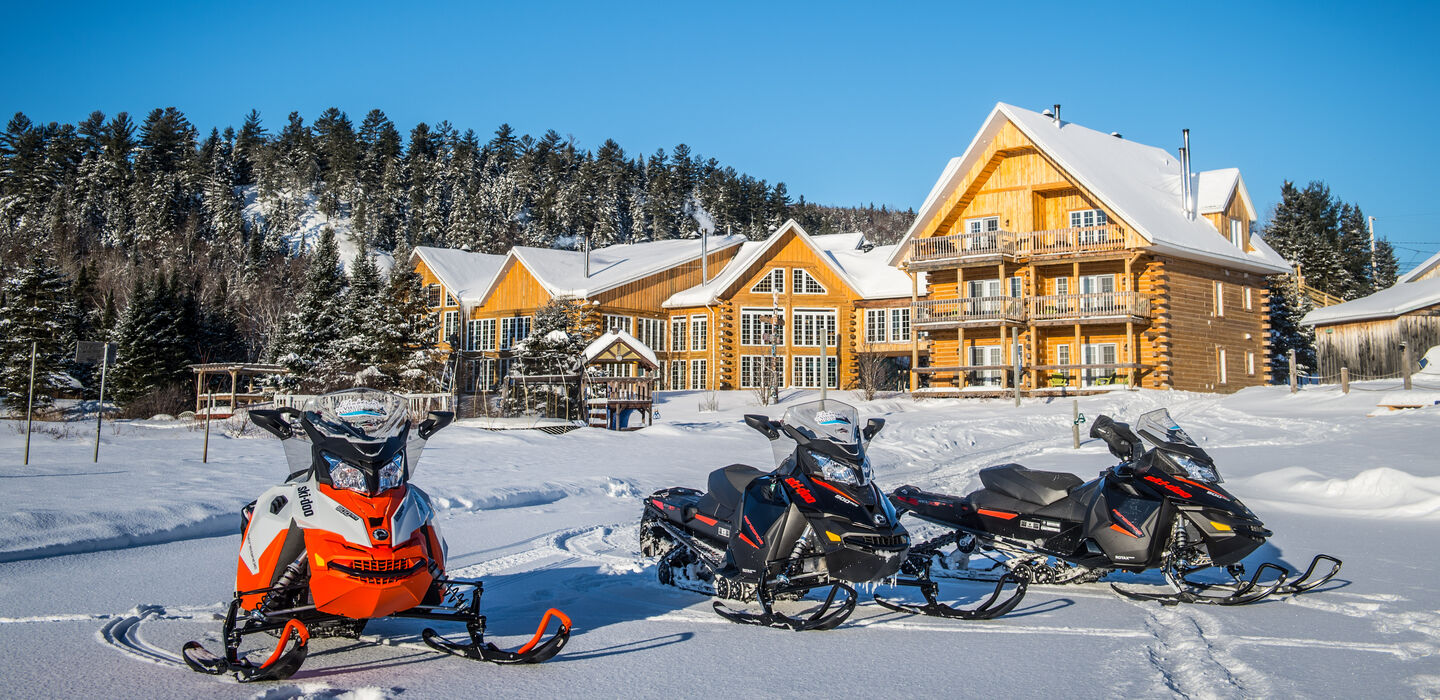 Texte entête

Auberge du
Vieux Moulin
Sainte-Émélie-de-L'Énergie - Lanaudière
Ôrigine Member for 2 years.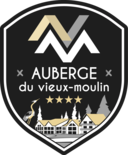 The Auberge du Vieux Moulin, situated on lake Gohier's shore, offers you a decor honoring forestry workers, bringing back the historical sites of the sawmill, which was in operation in the 1940s. Presently ran by father and son, the Auberge du Vieux Moulin promises you a stay tinged with a human, friendly and personalized atmosphere.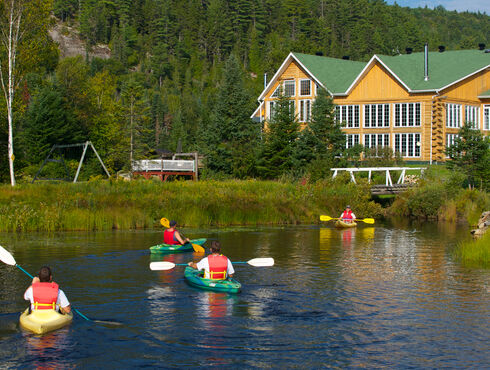 Kayaking and other nautical activities
1 — 9
Stunning indoor pool
2 — 9
Swimming in the lake
3 — 9
A snowmobile paradise
5 — 9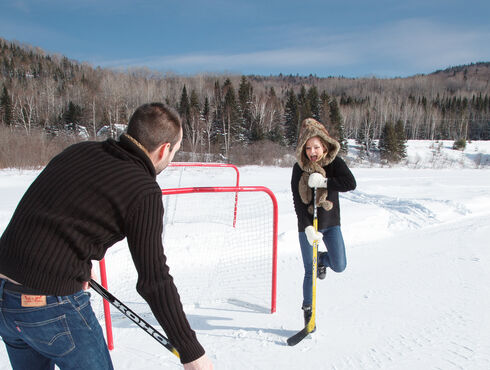 A snowmobile paradise
9 — 9
A Multitude of Activities for a Tailor-Made Experience
For a stay with your family, friends or loved one, the Auberge du Vieux Moulin offers numerous well-organized and accessible activities available all year round. Fishing, fat biking, cross-country skiing and ice skating are only a few of the activities offered in a delightful environment.
Want to try something new? Experts in the organization of adventure trips and personalized snowmobile expeditions, the Auberge du Vieux Moulin allows you to fully enjoy Quebec's seasons. There is no limit to the diversity of your stay.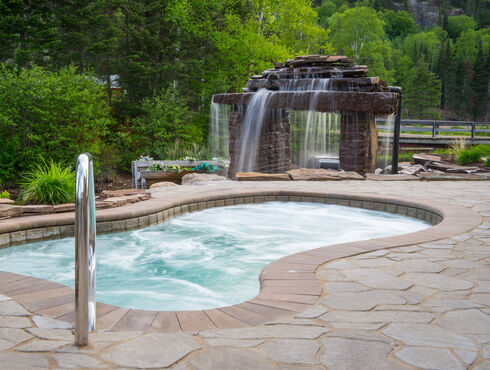 Rest and Relax at the River-Side Spa
After a fun-filled day, it is time to relax at the spa. The year-round heated pool (87°F), interior hot tub, dry sauna, steam bath and outdoor, riverside hot tub are available for you to decompress in a charming decor. Want to heal your sore body? The inn also offers massages and reflexology treatments. Once more, the devoted staff will meet your expectations.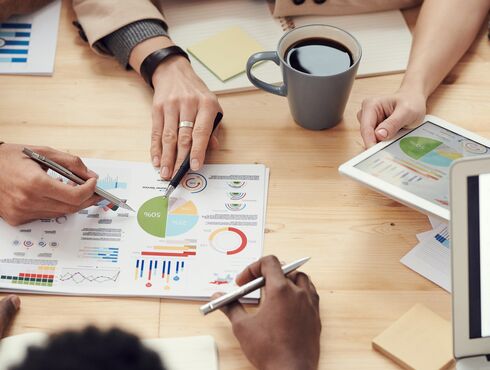 Business events and conventions
1 — 1
Host your next business event at Auberge du Vieux Moulin
Looking for the ideal place to hold your business events and conventions? Its luxurious and modern fully equipped rooms will allow you to organize corporate events that meet your expectations.
Parc régional de la Forêt Ouareau
1 — 2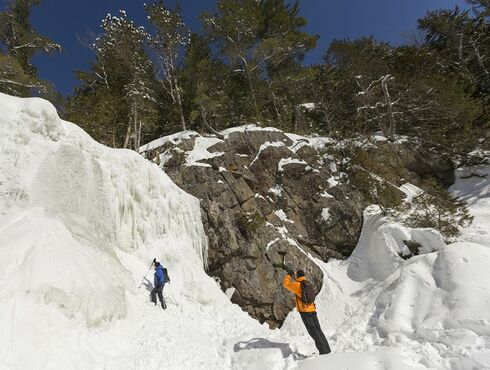 Parc régional de la Chute-à-Bull
2 — 2
What to see & what to do nearby
Parc régional de la Forêt Ouareau: Covering about 150 km2 (58 sq. mi.), this regional park offers a huge selection of outdoor activities. A group of mountains harbours a network of multipurpose trails over 120 km (75 mi.) with huts, a cross-country ski and snowshoe centre and rustic campsites.
Parc régional de la Chute-à-Bull: The Chute-à-Bull Regional Park in the Lanaudière region offers visitors six (6) kilometres of hiking and snowshoeing trails bordered by interpretation panels that allow them to discover the history of the log drive and the cutting of ancestral wood. A covered bridge crossing the river, breathtaking views and an 18-metre high waterfall are the park's main attractions.
Prices are subject to change
Current packages
In this hotel
2-night stay in a room
2 breakfasts
2 5-course table d'hôte dinner
1 one-hour massage per person
2-night stay in a room
2 breakfasts
2 5-course table d'hôte dinner
1 one-hour massage per person
2-night stay
2 breakfasts
2 5-courses table d'hôte dinners
1 bottle of wine
— Activities
Onsite
Jacuzzi (spa)
Hiking
Lakeside
Massage
Steam bath
Indoor pool
Riverside
Non-motorized nautical activities
Beach
Fishing
Mountain bike
Volleyball
Cross-country skiing
Snowshoeing
Ice skating
Fatbike
Snowmobiling
Tube sliding
Ice fishing
Nearby
Golf
— Our services
2nd night at 25% off
Fire place
Dogs welcome
King bed
Kitchenette
Lounge area
Mini fridge
Kitchen fully equiped
Balcony
Free WiFi
Free parking
Charging stations
Restricted mobility : Partially accessible
4 star hotel
On-site restaurant
Queen bed
Sainte-Émélie-de-L'Énergie - Lanaudière
200, chemin du Vieux Moulin,
Sainte-Émélie-de-L'Énergie, QC J0K 2K0
CITQ Number: 117095