Texte entête

Auberge de la Montagne Coupée
Saint-Jean-de-Matha - Lanaudière
Ôrigine Member for 7 years.
Where nature
takes all its senses
Perched at the top of the Coupée Mountain and overlooking a breathtaking landscape, the comfortable accommodation and their health center invite you to conquer the present moment.
View from the summit Montagne Coupée Country Inn
1 — 5
View from the summit Montagne Coupée Country Inn in winter
2 — 5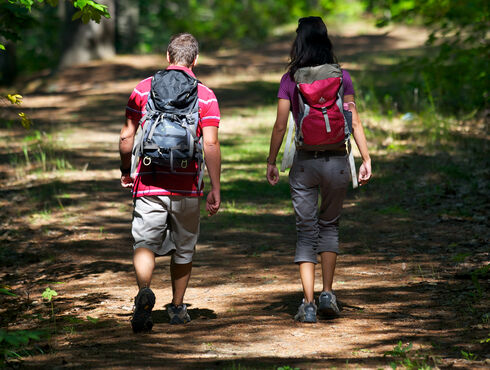 Montagne Coupée Country Inn hike
3 — 5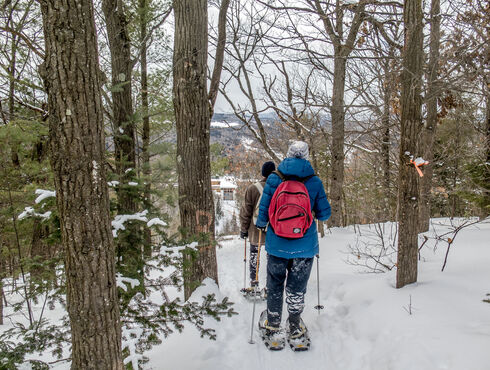 Montagne Coupée Country Inn hike in winter
4 — 5
Several services offered to relax you
5 — 5
Nature and relaxation on the mountain
Located in the heart of nature, offering you a unique panorama in Quebec thanks to the terrace of the Edelweiss Pavilion or the Belvedere of the Inn, it is the perfect place to forget the hassles of life. During the summer, you will be close to the walking trails of Val Notre-Dame Abbey and a huge park with walking trails, observation points and waterfalls. In winter, the walking trails turn into a cross-country ski and snowshoe trail. And what better after a day in the great outdoors than a good massage to relax.
Meal Montagne Coupée Country Inn
1 — 1
A fabulous gastronomy
The Auberge Montagne Coupee, renowned for its exquisite dinning, recommends a very high quality table. It suggests a gastronomic experience worthy of its connoisseurs. The dinning room bathed in natural light, embellished by a background at its purist, invites you to pass with us some most agreeable moments.
Montagne Coupée Country Inn Events
1 — 2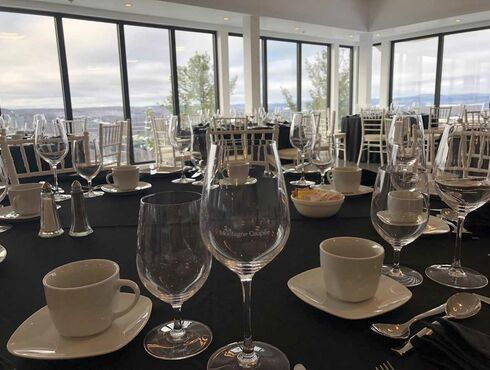 Montagne Coupée Country Inn Events
2 — 2
Impressive events
The Montagne Coupée will charm you with its belvedere overlooking the cliff, its large terrace, its various event rooms (which can accommodate from 10 to 300 people) and its refined cuisine. Choose from existing or personalized packages to make your event unique and memorable.
Regular room
The rooms all have 2 large beds to accommodate a maximum of 4 people comfortably
Deluxe suite
The suites, all renovated, have a king-size bed, a gas fireplace and a double whirlpool bath.
Superior suite
The superior suites are spacious. They have a fireplace, loveseats, a double whirlpool in the spacious bathroom, and a large table
Superior suite plus
The most luxurious of all suites. A country decor inviting to relax, this suite has the same accessories as the superior suites.
Chalet Oak
6 rooms — capacity 24 people
Linden Chalet
5 bedrooms — capacity 20 people
— Activities
Onsite
Indoor pool
Fitness center
Steam bath
Massage
Hiking
Nearby
Golf
Cross-country skiing
Snowshoeing
Snowmobiling
Tube sliding
Museums and art galleries
— Our services
Queen bed
King bed
Lounge area
Mini fridge
Fire place
Therapeutic bath
Free WiFi
Free parking
Restricted mobility : Partially accessible
3 star hotel
On-site restaurant
Auberge de la Montagne Coupée
Saint-Jean-de-Matha - Lanaudière
1000, chemin de la Montagne Coupée,
Saint-Jean-de-Matha, QC J0K 2S0