Texte entête

Hôtel du Domaine
Thetford Mines - Chaudière-Appalaches
Ôrigine Member for 1 years.
An all inclusive site for an in nature experience
without compromising quality and comfort
Discover a site full of possibilities, all in the comfort of their refined and spacious rooms with a private view of the landscape. With the Boisé du Domaine activity center, you can also diversify your stay by taking advantage of the nautical pool, climbing center, beach and much more!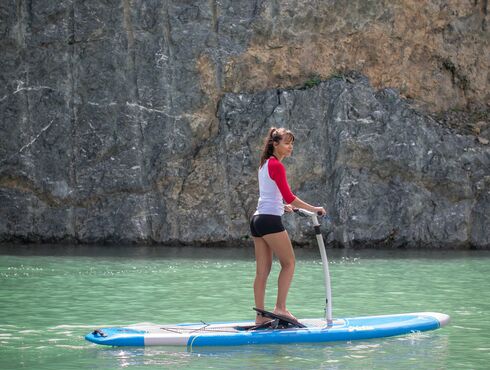 Several possible activities in the basin
2 — 5
Snowmobile trails nearby
4 — 5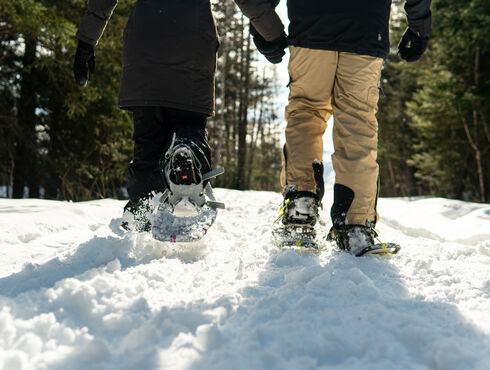 A host of winter activities
5 — 5
Live the full experience of a stimulating region in all seasons
In summer and winter, the Hôtel du Domaine offers you a real oasis of calm that merges an urban lifestyle with an exceptional natural environment just a few steps from the city. A wide variety of sports and cultural activities await you in Thetford : hiking, golf, cycling, climbing, alpine and cross-country skiing, snowmobiling, mountain biking, tennis, horseback riding, theatre, exhibitions, event shows, etc., and this, less than 15 minutes from the hotel.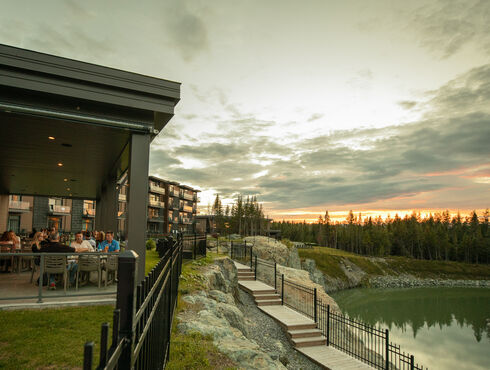 A superb view from the terrace
1 — 1
The cuisine of the Domaine, a way to gather and try the flavours of the terroir
A cuisine that offers a menu that perfectly combines affordable gastronomy with a bistro style of a wide variety of dishes ranging from grilled meats, fish, burgers and much more! Enjoy the dishes of their chef in the unique atmosphere of their restaurant with multiple atmosphere : terrace overlooking the pool, intimate interior table or in a lounge decor.
Events that meet your expectations
1 — 2
Several rooms available according to your needs
2 — 2
Choose Thetford Convention Center for all your types of events
Located in the heart of a natural area allowing you to combine quality event and outdoor, the Thetford Convention Center is annexed to the enchanting site of the hotel complex. The Thetford Convention Centre is THE new destination of choice for all types of events: conferences, weddings, conferences, fairs, parties, business or family gatherings, proms, etc.
— Activities
Onsite
Outdoor pool
Lakeside
Massage
Fitness center
Steam bath
Beauty treatments
Non-motorized nautical activities
Beach
Snowshoeing
Nearby
Hiking
Motorized nautical activities
Fishing
Tennis
Golf
Mountain bike
Volleyball
Horse riding
Cross-country skiing
Ice skating
Fatbike
Snowmobiling
Ski station
Bike path
Museums and art galleries
Fashion shop
— Our services
Fire place
King bed
Lounge area
Mini fridge
Espresso coffee maker
Balcony
Free WiFi
Free parking
Charging stations
Restricted mobility : Partially accessible
4 star hotel
On-site restaurant
Queen bed
Thetford Mines - Chaudière-Appalaches
755, 9e rue Sud,
Thetford Mines, QC G6G0G1
CITQ Number: 293591