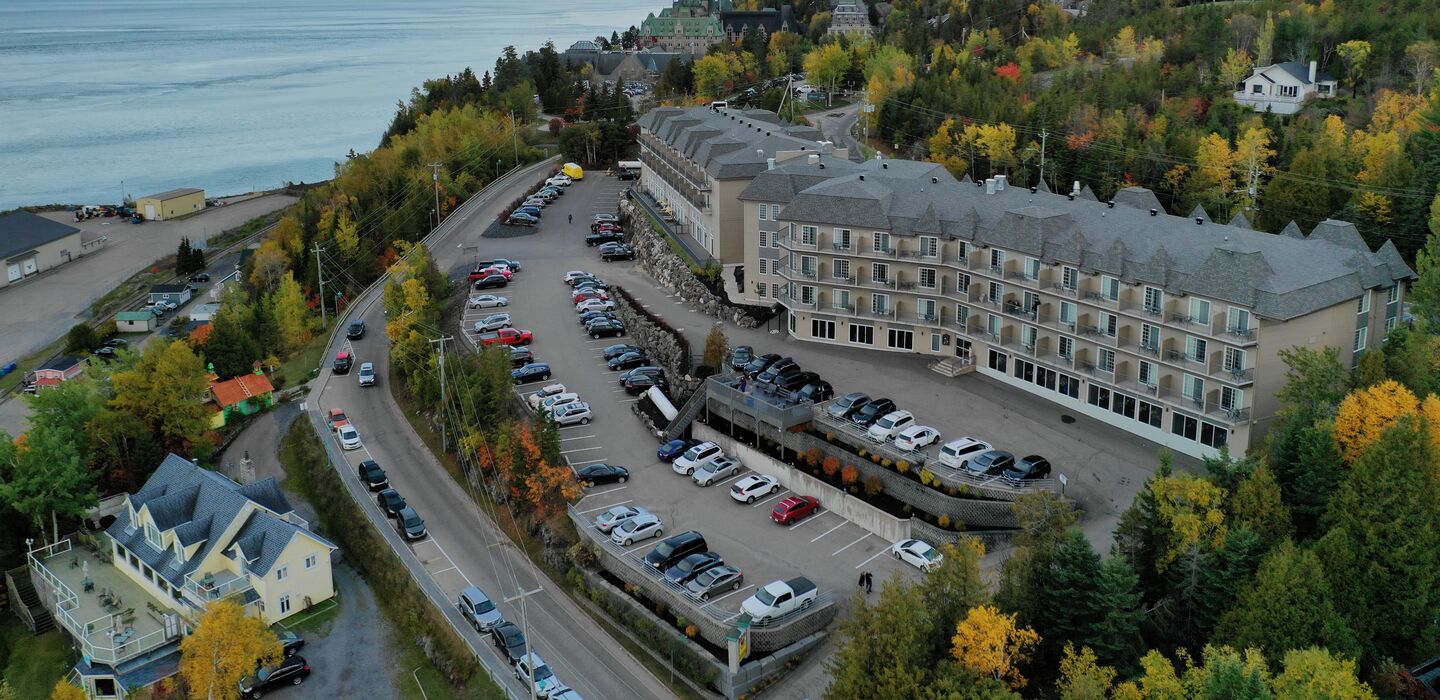 Texte entête

Le Petit Manoir du Casino - Hôtel-Pavillons-Spa
La Malbaie - Charlevoix
New Member
A stay that will give you only one desire: Coming back!
Le Petit Manoir du Casino is also the fabulous O'Quartz Spa, a microclimate relaxation center, offering modern facilities, surrounded by tourist attractions for all tastes! Sportsmen, gourmets, lovers of art, culture and nature outings will be delighted all year round.
An impressive landscape
1 — 7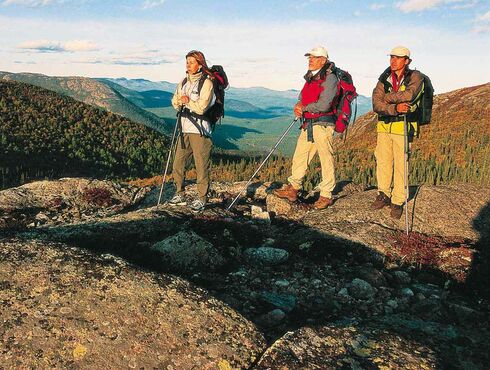 Hautes Gorges's Parc
2 — 7
Snowmobiling in winter
4 — 7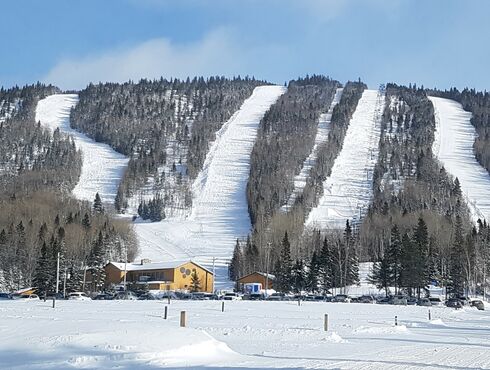 Paradise for skiers
5 — 7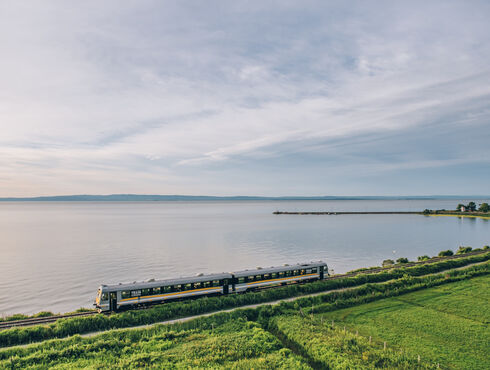 The Charlevoix train
6 — 7
Finir la journée avec un bon repas
7 — 7
A region to dazzle you!
The Charlevoix region will charm you with its many tourist attractions!
Charming colors
Fall at its best for golf, biking, hiking, evening at the fire, good warm restaurants, what are you waiting for to come and recharge your batteries surrounded by colors and beautiful views?
The pleasure of winter sports
Winter sports are magic in Charlevoix; snowmobiling, skiing, ice climbing, snowshoeing ... it's all about you! The natural spaces along the river or in the mountains are full of surprises waiting to amaze you!!
Charlevoix train
The Hotel offers you the possibility of taking the Charlevoix Train taking you from Quebec to La Malbaie! Discover the region by train and let yourself be carried away by the most magnificent landscapes!
Golf and outdoor recreation
Golf enthusiasts will be delighted thanks to the proximity of Golf Murray Bay, one of the oldest golf courses in North America and the Golf du Manoir where breathtaking decor and sporting challenge mix! Sea kayaking, horse riding and mountain climbing are also on the menu.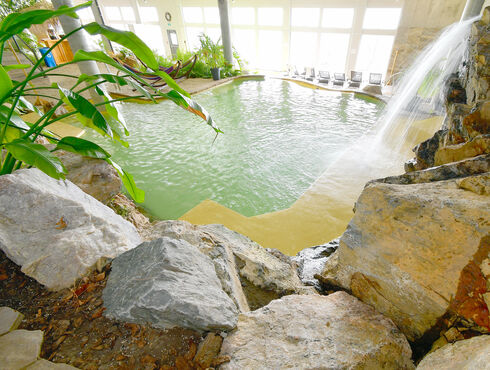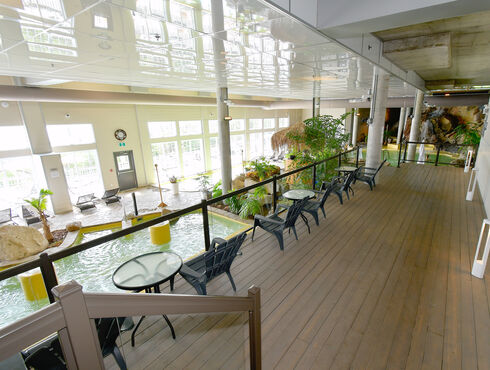 The O'Quartz Spa: a tropical experience in the heart of Charlevoix
Do you want to live a relaxing moment in a grand setting? Take the time to visit the O'Quartz Spa, the first indoor spa built directly on the natural cliff of Pointe au Pic. You will relax in the soothing sound of the 22-foot high fall and the breathtaking panoramic view of the St. Lawrence River!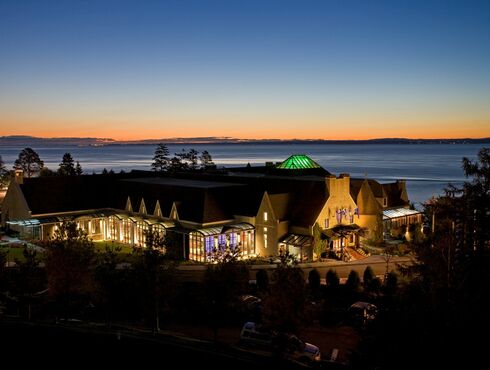 The Casino de Charlevoix
1 — 3
The Casino de Charlevoix
2 — 3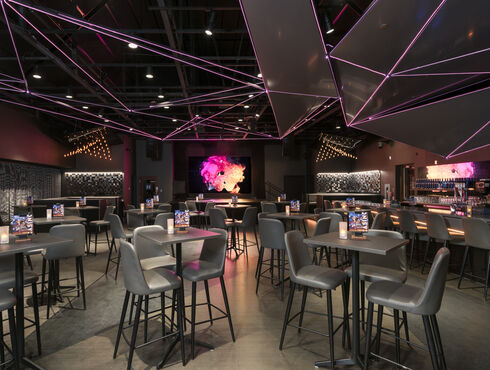 Why not play?
Located five minutes away, take advantage of your stay in Charlevoix to visit its superb Casino, a must-see tourist attraction in the region! You can let go of your madman at Bar 21 and during his dancing evenings! A dynamic and dapper atmosphere in a magnificent setting, what more could you want to spend an unforgettable evening with friends or lovers?
Hotel Rooms
Spacious and modern, with mini fridge, whirlpool baths for the most part, one or two beds and some with cozy fireplaces, private balcony or terrace.
Choose a panoramic room and enjoy whirlpool, cozy fireplace, 1 king bed, 2 sofas and side table, 3 patio doors on the River and private furnished balcony.
Hotel Suites
Very spacious, adapted for reduced mobility, full kitchenette and microwave, table and chairs, 2 sofas and side table, whirlpool, private balcony on the River.
Panoramic hotel rooms
Rooms offering a panoramic view of the river, 1 king bed, a long balcony with 3 patio doors, atmospheric fireplace, 2 armchairs and side table to enjoy a good wine.
Rooms 2 beds Hotel
Spacious with mini fridge, hot tub, atmospheric fireplace for the most part, balcony or terrace for the majority, an armchair, work desk and corporate chair.
Pavillon Rooms
Recently renovated large and all equipped with full kitchenettes, balconies, whirlpools, cozy fireplaces, view on the River or the mountains.
Pavillion Suites
Both equipped with full kitchenettes with microwave, cozy fireplace, wooden floor. The 106: 1 king bed and private toilet on one side and 2 queen beds with private toilet on the other, separated by French doors, 2 private terraces. The 001: 2 bedrooms with a queen bed each, kitchen with furniture for 4 people, terrace with furniture for 4 people.
Adapted rooms
Room adapted to the level of the bathroom, travel spaces and height of switches and other supplies. Possibility to request an access ramp to go to the balcony, available at reception.
— Activities
Onsite
Jacuzzi
Massage
Fitness center
Steam bath
Beauty treatments
Indoor pool
Snowmobiling
Nearby
Outdoor pool
Hiking
Lakeside
Riverside
Non-motorized nautical activities
Motorized nautical activities
Water slides
Beach
Fishing
Tennis
Golf
Mountain bike
Volleyball
Horse riding
Cross-country skiing
Snowshoeing
Ice skating
Fatbike
Ski station
Tube sliding
Ice fishing
Bike path
Museums and art galleries
Fashion shop
— Our services
Fire place
King bed
Kitchenette
Lounge area
Mini fridge
Kitchen fully equiped
Espresso coffee maker
Balcony
Therapeutic bath
Free WiFi
Free parking
Charging stations
Restricted mobility : Full access
4 star hotel
On-site restaurant
Queen bed
Le Petit Manoir du Casino - Hôtel-Pavillons-Spa
La Malbaie - Charlevoix
525, chemin des Falaises,
La Malbaie, QC G5A 2V5
CITQ Number: 113120 (hôtel) et 221364 (pavillons)