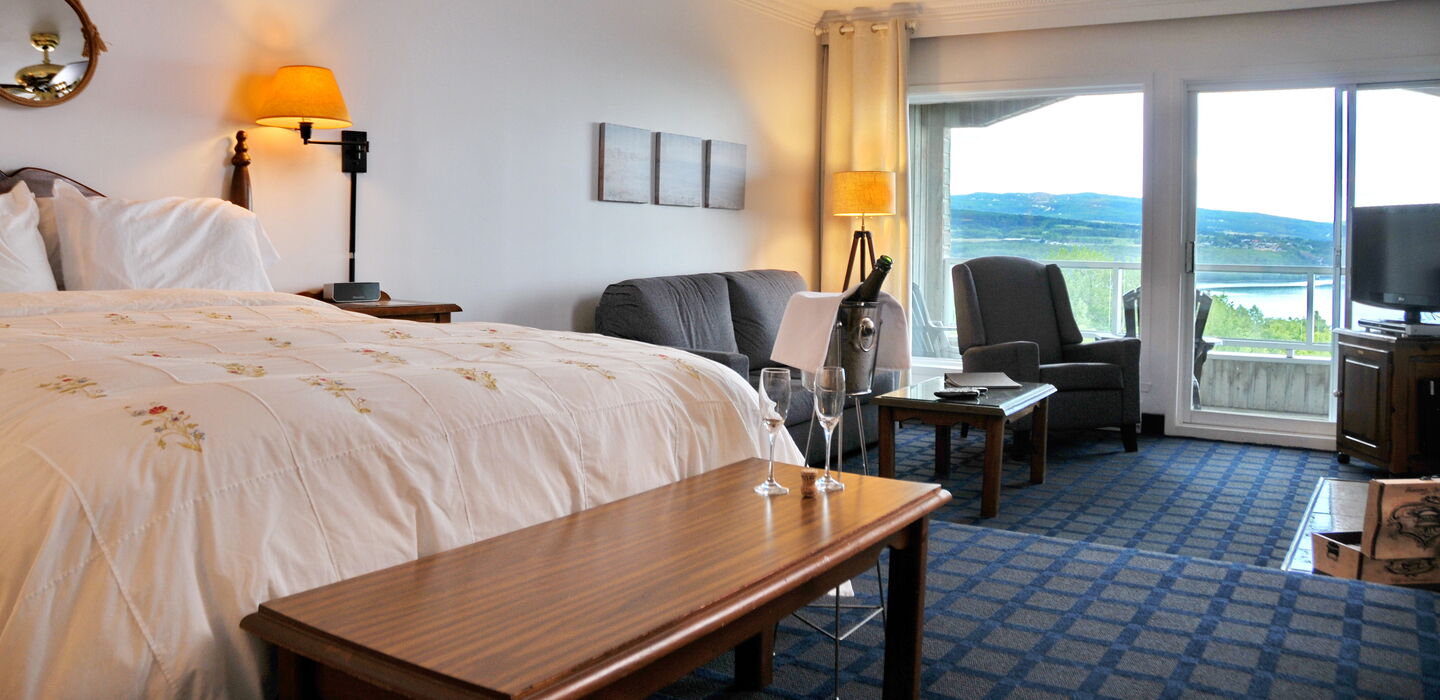 Texte entête

Auberge des Falaises
La MalBaie - Charlevoix
Ôrigine Member for 32 years.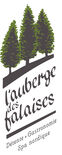 ***Seasonnal Hotel: Open May to October***
Overlooking the St. Lawrence River, the inn offers an exceptional panorama, refined local cuisine, a panoramic swimming pool and a Nordic spa to relax between sea and mountains.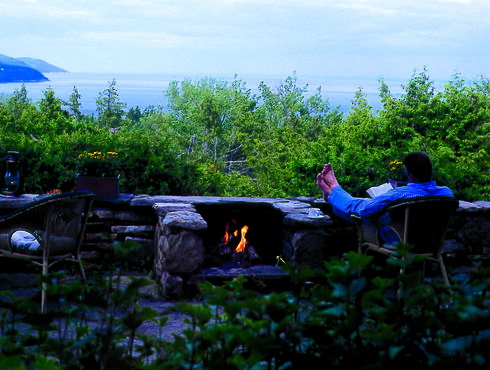 Terrace with fireplace
1 — 5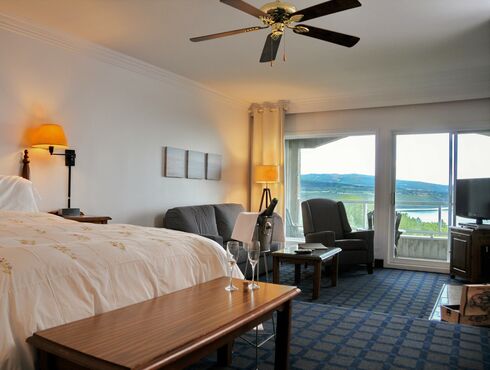 Magnificent sunrises
3 — 5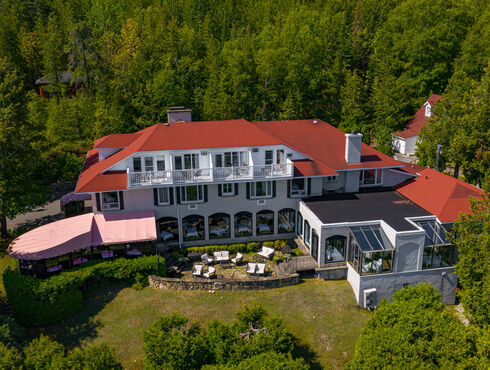 A panoramic stay
In the heart of the beautiful Charlevoix region, known for the beauty of its landscapes, the Auberge offers you a stay between sea and mountains. Whether by relaxing in your room, savoring renowned cuisine or relaxing in the rest areas, everything is done to make your stay a delight for the eyes and the palate!
A relaxation area, surrounded by nature
The relaxation area, with the swimming pool on stilts and its Nordic spa, allows you to relax on site, rain or shine, or take the opportunity to offer you a massage therapy.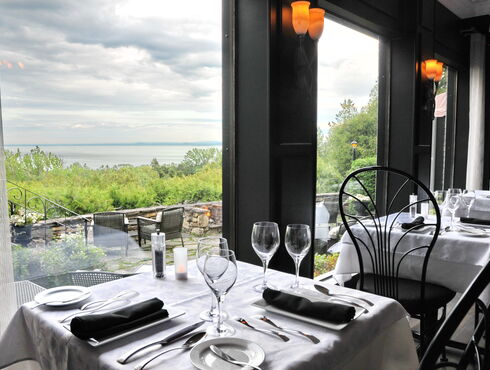 Dining room with river view
1 — 2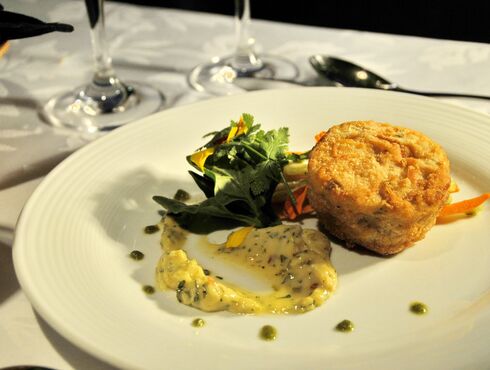 Meal at Auberge des Falaises
2 — 2
Le Perché Gourmand, a restaurant full of flavor!
Charlevoix, it keeps you busy and hungry! End your day watching the sun go down on the Cap-À-L'Aigle escarpments on the terrace of the Perché Gourmand restaurant! With a passionate team that complements each season with young talents arriving from France, the Auberge des Falaises offers refined cuisine showcasing products from the region and Quebec.
Business events and conventions
1 — 1
Host your next business event at Auberge des Falaises
Looking for the ideal place to hold your business events and conventions? Its luxurious and modern fully equipped rooms will allow you to organize corporate events that meet your expectations.
Projet Vertical - Via Ferrata
2 — 2
What to see & what to do nearby
Héli-Charlevoix: Born from a passion for flying and a deep love of the Charlevoix region, this company offers unforgettable flights, adventure packages that pair flights with recreational activities, as well as custom helicopter services tailored to your needs. The custom flights service will give you the freedom to design a unique and personalized helicopter adventure. Each client is greeted like a friend by our attentive and approachable team.
Projet Vertical - Via Ferrata: Via ferrata La Charlevoix is a climbing route set into the cliffs beneath Fairmont Le Manoir Richelieu, in La Malbaie. Beginners and experts alike will be treated to spellbinding views of the St. Lawrence River as they ascend the rock wall, traverse exposed wooden bridges, and—with a little luck—spot marine mammals surfacing in the distance. Discover the 500+ meter via ferrata. Breathtaking views and a guaranteed adrenaline rush await!
See image gallery
Comfort room
Queen bed
Bathrobes
Four rooms are available with private balcony
See image gallery
Deluxe room
Queen bed
Private and covered balcony
Whirlpool
Living room area with fireplace in the bedroom
Fridge
Bathrobes
Nespresso machine (third luxury rooms)
Prices are subject to change
Our artisans - David Cloutier, co-owner
David Cloutier explains what first charmed him in the Charlevoix region and what convinced him to stay there.
Current packages
In this hotel
1-night stay
1 breakfast
Access to the mini-nordic spa and the pool
1-night stay
1 breakfast
1 5-course table d'hôte dinner
Access to the mini-Nordic spa and the pool
2-night stay
2 full breakfasts
1 5-course dinner, the evening of your choice
Access to the mini-Nordic spa and the pool
— Activities
Onsite
Jacuzzi (spa)
Outdoor pool
Massage
Steam bath
Nearby
Hiking
Lakeside
Fitness center
Beauty treatments
Riverside
Non-motorized nautical activities
Motorized nautical activities
Beach
Fishing
Tennis
Golf
Mountain bike
Horse riding
— Our services
2nd night at 25% off
Fire place
Therapeutic bath (in the room)
Kitchenette
Lounge area
Mini fridge
Espresso coffee maker
Balcony
Free WiFi
Free parking
Charging stations
Restricted mobility : Full access
4 star hotel
On-site restaurant
Wine cellar
Queen bed
Employés internationaux
250 chemin des Falaises,
La MalBaie, QC G5A 2V2
CITQ Number: 012272