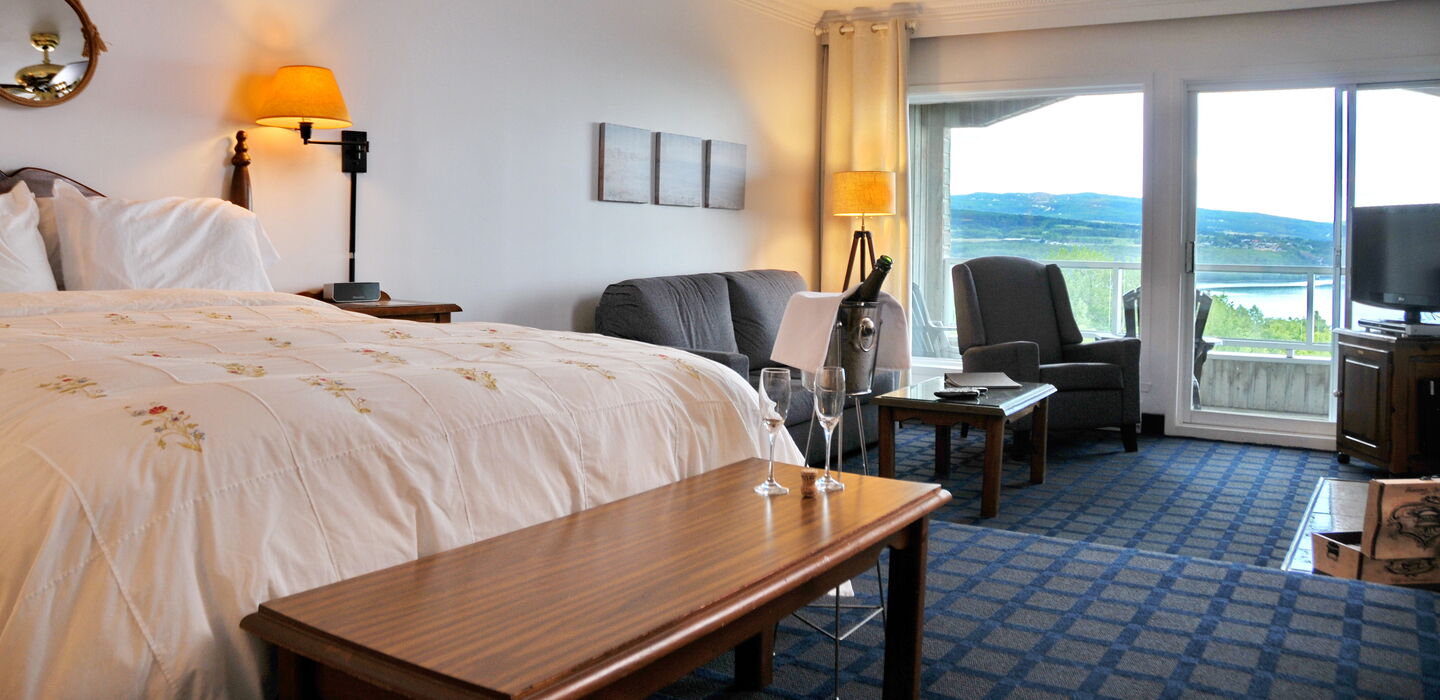 Texte entête

Auberge des Falaises
La MalBaie - Charlevoix
Ôrigine Member for 30 years.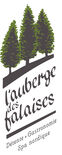 Overlooking the St. Lawrence River, the inn offers an exceptional panorama, refined local cuisine, a panoramic swimming pool and a Nordic spa to relax between sea and mountains.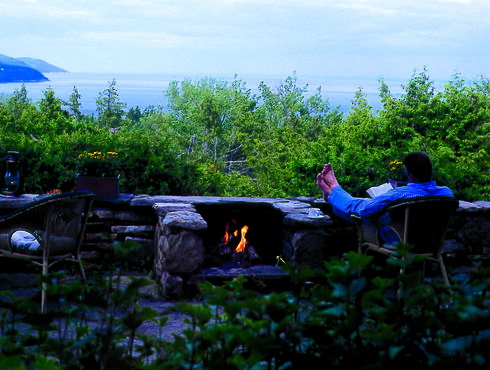 Terrace with fireplace
1 — 5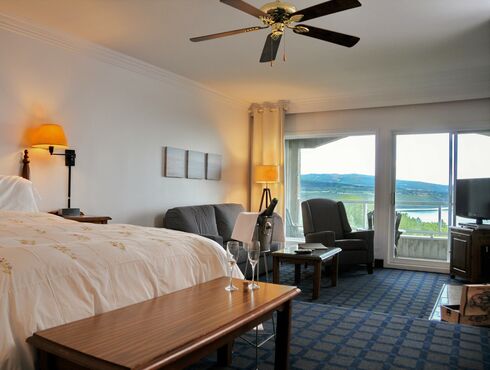 Magnificent sunrises
3 — 5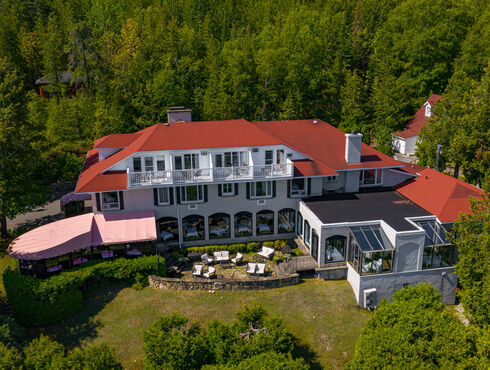 A panoramic stay
In the heart of the beautiful Charlevoix region, known for the beauty of its landscapes, the Auberge offers you a stay between sea and mountains. Whether by relaxing in your room, savoring renowned cuisine or relaxing in the rest areas, everything is done to make your stay a delight for the eyes and the palate!
A relaxation area, surrounded by nature
The relaxation area, with the swimming pool on stilts and its Nordic spa, allows you to relax on site, rain or shine, or take the opportunity to offer you a massage therapy.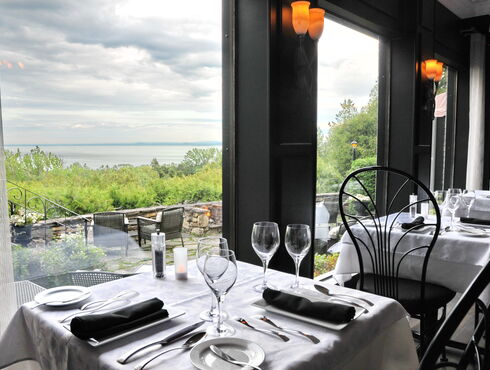 Dining room with river view
1 — 2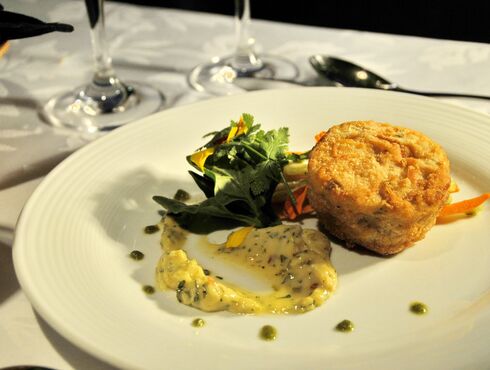 Meal at Auberge des Falaises
2 — 2
Le Perché Gourmand, a restaurant full of flavor!
Charlevoix, it keeps you busy and hungry! End your day watching the sun go down on the Cap-À-L'Aigle escarpments on the terrace of the Perché Gourmand restaurant! With a passionate team that complements each season with young talents arriving from France, the Auberge des Falaises offers refined cuisine showcasing products from the region and Quebec.
Comfort room
Located in the inn, the comfort rooms will provide you with a rustic chic stay in rooms offering all the typical charm of small country inns with a splendid view of the river.
Queen bed
Bathrobes
Four rooms are available with private balcony
Deluxe room
Located in the pavilion, the luxury rooms overlooking the river will offer you a stay of luxury and comfort.
Queen bed
Private and covered balcony
Whirlpool
Living room area with fireplace in the bedroom
Fridge
Bathrobes
Nespresso machine (third luxury rooms)
Our artisans - David Cloutier, co-owner
David Cloutier explains what first charmed him in the Charlevoix region and what convinced him to stay there.
— Activities
Onsite
Jacuzzi (spa)
Outdoor pool
Massage
Steam bath
Nearby
Hiking
Lakeside
Fitness center
Beauty treatments
Riverside
Non-motorized nautical activities
Motorized nautical activities
Beach
Fishing
Tennis
Golf
Mountain bike
Horse riding
— Our services
Fire place
Therapeutic bath (in the room)
Kitchenette
Lounge area
Mini fridge
Espresso coffee maker
Balcony
Free WiFi
Free parking
Charging stations
Restricted mobility : Full access
4 star hotel
On-site restaurant
Wine cellar
Queen bed
250 chemin des Falaises,
La MalBaie, QC G5A 2V2
CITQ Number: 012272