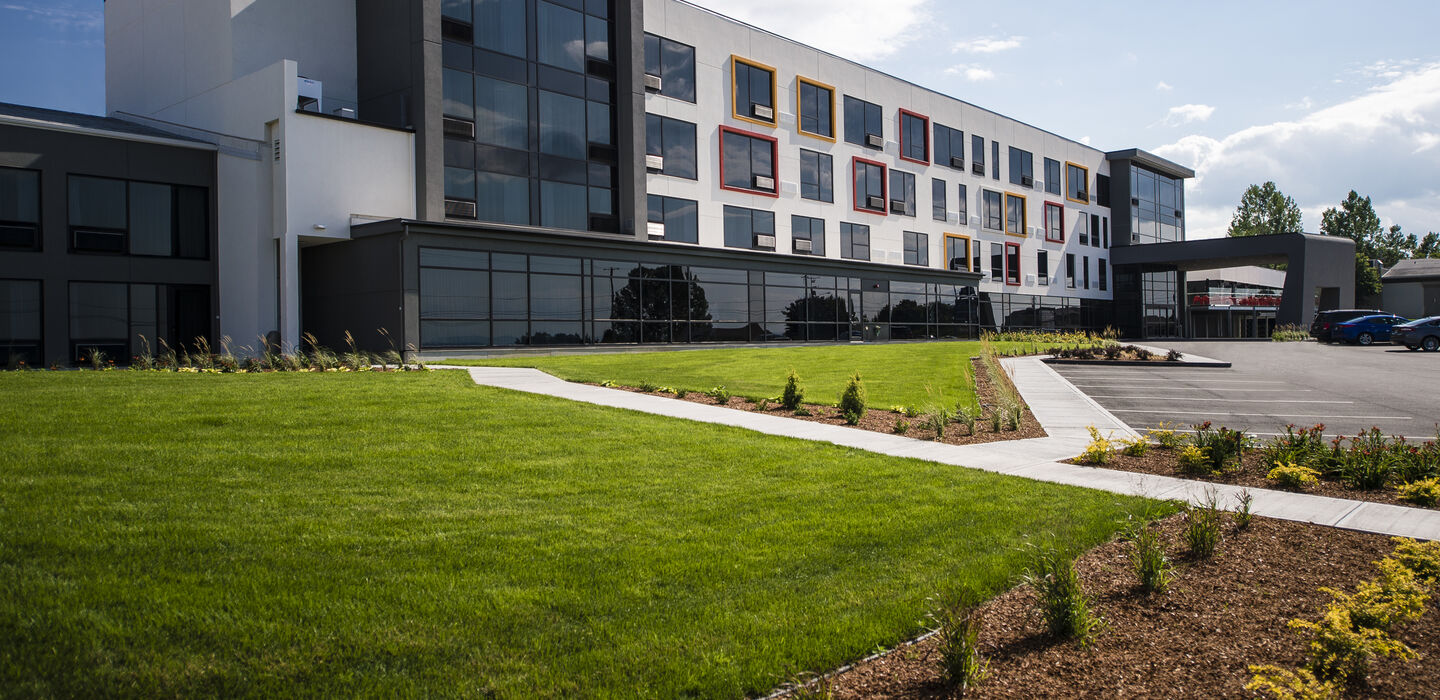 Texte entête

Hôtel Levesque
Rivière-du-Loup - Bas-Saint-Laurent
Ôrigine Member for 3 years.
The ideal destination for a vacation near the river
Located in Rivière-du-Loup, the Levesque Hotel will provide you with a tailor-made experience for an unforgettable stay. With its contemporary-style rooms, a health center, a gourmet restaurant, a bar with an outdoor terrace, this hotel will meet your highest expectations!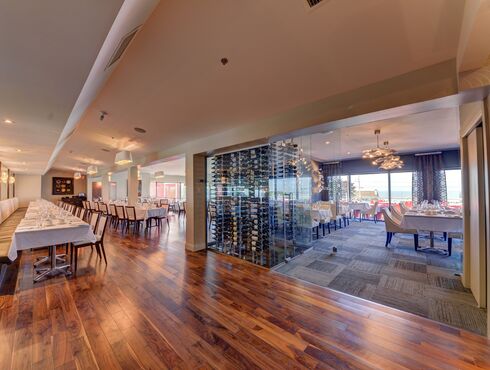 An elegant dining room
1 — 5
An experienced chef
2 — 5
Local products in the spotlight
3 — 5
An impressive cellar
4 — 5
A superb view on the water's edge
5 — 5
Discover local delights prepared by an experienced chef in a gourmet restaurant
The restaurant La Griffe, under the supervision of the executive chef, Létécia Bossé, offers you a selection of dishes that highlight the incredible flavors of the local farmers of the Bas-Saint-Laurent region. Discover a unique and varied menu in a friendly atmosphere, with a breathtaking view of the river. Then, accompany your meal with a selected wine in the impressive cellar made up of nearly 600 bottles. To top it off, the staff reserve you an attentive and courteous service, in order to personalize your gastronomic experience.
Take time for yourself at the Spa l'Estuaire and experience an extraordinary moment of relaxation
Leave the routine aside and treat yourself to a moment of pure relaxation at the Spa l'Estuaire (admission fee). With an indoor Nordic spa and a wide variety of treatments, such as massage therapy, hydrotherapy, balneotherapy and light therapy, this is the place to take care of your well-being. The Spa l'Estuaire also offers a wide range of beauty treatments. From laser hair removal to manicure and pedicure, to skin treatment, the team of professionals will be able to pamper you from head to toe.
Take a microbrewery tour
1 — 2
Taste good local beers
2 — 2
Go on an adventure on the Local Microbrewery Route
Discover microbrewery beers, in addition to participating in the development of the local economy! The microbrewery tour begins in Saint-André in the Tête d'Allumettes brewery. Housed in a magnificent century-old house in the heart of a rural landscape, this microbrewery welcomes tourists with open arms in a rustic-style pub. The establishment stands out with its beers brewed over a wood fire.

Continue your tour at the Aux Fous Brassant, microbrewery in Rivière-du-Loup, where you will taste the selection of craft beers that have made the company famous. Then head to the Caveau des Trois-Pistoles, which has a wide variety of original beers. In the summer, soak up the sun and enjoy your delicious drink on the outdoor terrace. To end your getaway, go to the microbrewery Le Secret des Dieux, located in Pohénégamook. This business is the result of the efforts of young entrepreneurs who wanted to energize their corner of the country. To achieve this, they chose to set up their microbrewery in an old monastery. This historic site has been refurbished in a rustic and industrial style to provide a completely unique experience for the visitors.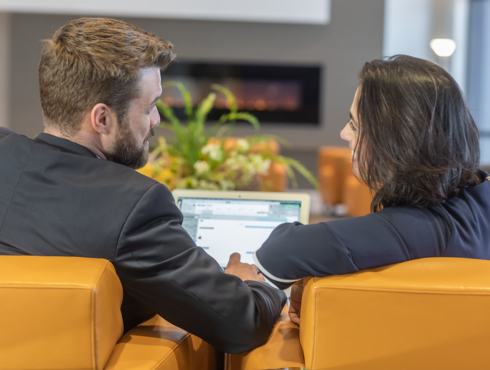 Business events and conventions
1 — 2
Business events and conventions
2 — 2
Host your next business event at Hôtel Levesque
Looking for the ideal place to hold your business events and conventions? Its luxurious and modern fully equipped rooms will allow you to organize corporate events that meet your expectations.
Musée du Bas-Saint-Laurent
1 — 2
Aster - photo credit: Sara Dumais
2 — 2
What to see & what to do nearby
Musée du Bas-Saint-Laurent: The Musée du Bas-Saint-Laurent is dedicated to the dissemination and conservation of contemporary Canadian art and early Quebec photography. Faces & Landscapes - Permanent exhibition: Discover the history, the heritage and the people who built it in this new permanent exhibition, thanks to 500 old photographs from the photographers who have left their mark on the region.
Aster, la Station de vulgarisation et de loisirs scientifiques du Bas-Saint-Laurent: ASTER is an organisation that interprets science and that offers scientific workshops at schools all over Quebec, from the pre-school to high school level. It is also a museum about astronomy discoveries through time in the Bas-Saint-Laurent region. With a 16-inch telescope and solar scope, visitors can observe celestial objects like the planets, moon, stars and more.
See image gallery
Terra Rooms
One king bed or two (2) queen size beds
Bathroom with glass shower
Worktable
Mini fridge
See image gallery
Comfort Rooms
One or two queen beds
Shower bath
Work table
Mini fridge
See image gallery
Aqua Rooms
One king bed or two queen size beds
Bathroom with glass shower
Work table
Mini fridge
See image gallery
Mezzanine Suites
Huge King Bed
Luxury sofa bed
Comfortable armchairs
Spacious bathroom with glass shower
Mini fridge
See image gallery
Signature Suites
Huge King Bed
Fully equipped kitchenette
Luxury sofa bed
Prices are subject to change
Current packages
In this hotel
1 night in one of our comfortable rooms
1 round of golf at the Rivière-du-Loup Golf Club
Access to the heated indoor pool
Access to relaxation areas and the training room
— Activities
Onsite
Jacuzzi (spa) ($)
Massage
Fitness center
Beauty treatments
Indoor pool
Snowmobiling
Nearby
Outdoor pool
Hiking
Lakeside
Motorized nautical activities
Tennis
Golf
Mountain bike
Volleyball
Cross-country skiing
Snowshoeing
Ice skating
Ice fishing
Bike path
Fashion shop
— Our services
Fire place
Corporate rate for business travelers
Therapeutic bath (in the room)
King bed
Kitchenette
Lounge area
Mini fridge
Free WiFi
Free parking
Charging stations
Restricted mobility : Full access
4 star hotel
On-site restaurant
Wine cellar
Queen bed
Rivière-du-Loup - Bas-Saint-Laurent
171, rue Fraser,
Rivière-du-Loup, QC G5R 1E2
CITQ Number: 003135