Entourage sur-le-Lac Resort
Lac-Beauport - Région de Québec
Move more, pay less
Only 6 packages available
This outdoor getaway includes
2-nights stay in a classic room, view on the mountain
2 Holos breakfast (oatmeal to prepare in the room)
Access to on-site activities (winter: fatbike, ice skating, snow scooter, snowshoeing and trekking poles, nature observation, outdoor jacuzzi, etc.)
A magnificent view
2 — 15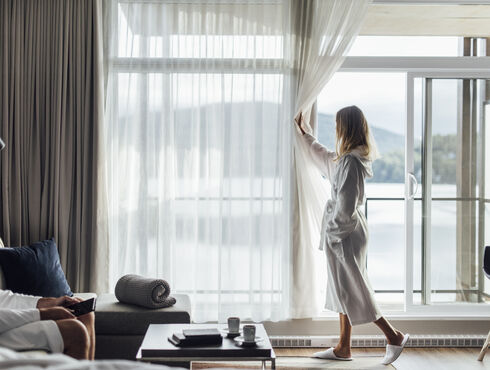 Inviting balconies
4 — 15
A superb outdoor swimming pool
5 — 15
Many nautical activities
6 — 15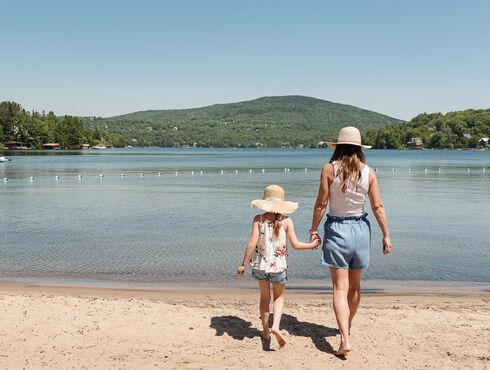 A beach for the whole family
7 — 15
Out of the ordinary activities
8 — 15
Fun winter activities
9 — 15
A 4-season outdoor jacuzzi
10 — 15
A magnificent view
11 — 15
An inviting bar counter
13 — 15
Fresh ingredients
14 — 15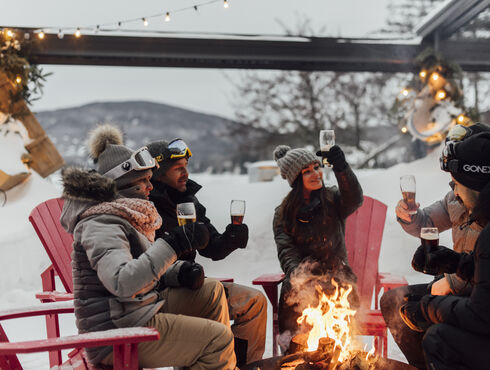 Snacks and drinks on the ice rink
15 — 15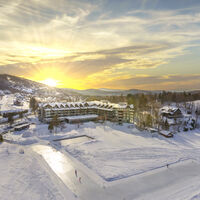 Entourage sur-le-Lac Resort Package
In addition to 166 rooms & suites with balconies overlooking the mountains or the lake, the hotel offers sports facilities, an outdoor pool and hot tub, a wide array of activities and entertainment options supervised by coaches, a restaurant with delicious, creative and healthy dishes, and innovative and personalized services.
Discover this Property
— Onsite
Services and
activities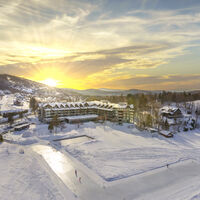 Entourage sur-le-Lac Resort
Région de Québec
Jacuzzi (spa)
Outdoor pool
Hiking
Lakeside
Fitness center
Non-motorized nautical activities
Motorized nautical activities
Beach
Volleyball
Cross-country skiing
Snowshoeing
Ice skating
Fatbike
Terms and conditions
Upon availability and for new bookings only
Not cashable, not valid for groups and non-refundable
Resort fees of 25$ / night is not included and will be payable on site
3.5% accommodation tax is not included and will be payable on site
Ôrigine artisans hôteliers 16-digit package number, received after purchase, is required at moment of reservation.
After the expiry date, the amount paid becomes a gift card with a nominal value valid for all products of Ôrigine artisans hôteliers.