Romance and activities at Auberge du Vieux Moulin
This romantic getaway includes
2-night stay
2 breakfasts
2 5-courses table d'hôte dinners
1 bottle of wine for the stay
Access to activities depending on the season. Winter activities: ski touring equipment, snowshoes, ice skating and sliding on an inner tube or in a three-ski sled
Summer activities: rowboat, canoe, pedal boat, kayak, mountain bike equipment, volleyball and badminton courts, horseshoe court, pétanque, cricket, children's play module and various beach games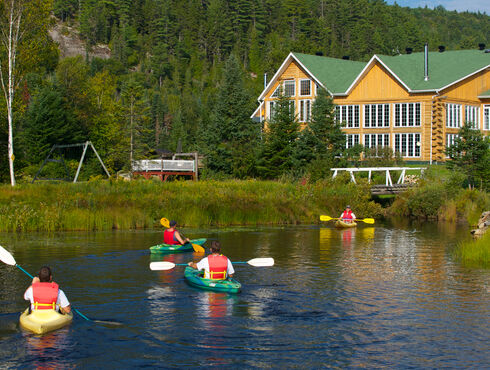 Kayaking and other nautical activities
1 — 17
Stunning indoor pool
2 — 17
Swimming in the lake
3 — 17
A snowmobile paradise
5 — 17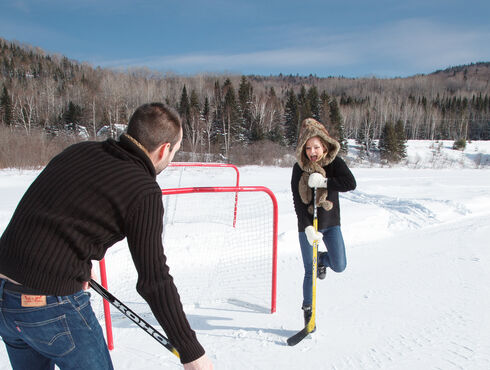 A snowmobile paradise
9 — 17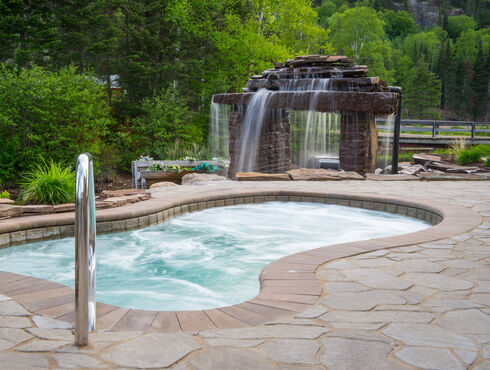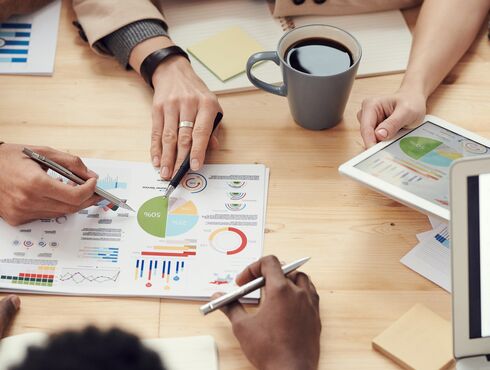 Business events and conventions
15 — 17
Parc régional de la Forêt Ouareau
16 — 17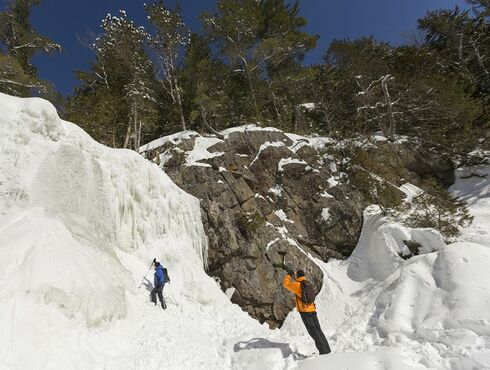 Parc régional de la Chute-à-Bull
17 — 17
Auberge du Vieux Moulin Package
The Auberge du Vieux Moulin, situated on lake Gohier's shore, offers you a decor honoring forestry workers, bringing back the historical sites of the sawmill, which was in operation in the 1940s. Presently ran by father and son, the Auberge du Vieux Moulin promises you a stay tinged with a human, friendly and personalized atmosphere.
Discover this Property
— Onsite
Services and
activities
Auberge du Vieux Moulin
Lanaudière
Jacuzzi (spa)
Hiking
Lakeside
Massage
Steam bath
Indoor pool
Riverside
Non-motorized nautical activities
Beach
Fishing
Mountain bike
Volleyball
Cross-country skiing
Snowshoeing
Ice skating
Fatbike
Snowmobiling
Tube sliding
Ice fishing
Terms and conditions
Upon availability and for new bookings only
Possibility to pay a supplement for another type of room depending on availability
3.5% lodging tax and meal service are not included and payable at the establishment
Not cashable, not valid for groups and non-refundable
Ôrigine artisans hôteliers 16-digit package number, received after purchase, is required at moment of reservation.