Auberge du Lac Taureau
Saint-Michel-des-Saints - Lanaudière
Nature escape
Only 4 packages available
This gourmet getaway includes
1-night stay in a standard room with 1 bed
One voucher for 1 drink per person at the bar the day of your check-in - Form 5 to 7 (for selected products only)
1 breakfast
1 3-courses dinner
1h of fatbike ride
20$ discount card for a treatment or a massage
Access to the equipment rentals of the following winter activities: cross-country skiing, snow tubing, snowshoeing, skating (until the end of march)
Access to the pool & bath area
Access to 23 km of walking trails
Free access to selected regional parks
Resort access giving access to several activities and amenities
Kayaking and other nautical activities
1 — 10
The Red Deer restaurant
6 — 10
The Red Deer restaurant
7 — 10
The Red Deer restaurant
8 — 10
Team building activities
9 — 10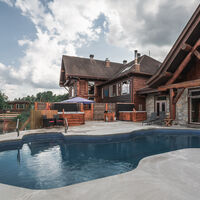 Auberge du Lac Taureau Package
Recognized for the breathtaking beauty of the surrounding nature and its typical log style, the Auberge du Lac Taureau is the ideal starting point to explore kilometers of beach in summer, or to taste the snow-covered pleasures offered in Lanaudière.
Discover this Property
— Onsite
Services and
activities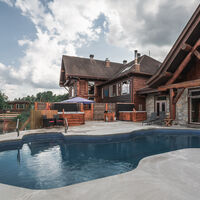 Auberge du Lac Taureau
Lanaudière
Jacuzzi (spa)
Outdoor pool
Lakeside
Massage
Steam bath
Indoor pool
Non-motorized nautical activities
Motorized nautical activities
Beach
Fishing
Tennis
Golf
Mountain bike
Volleyball
Cross-country skiing
Snowshoeing
Ice skating
Fatbike
Snowmobiling
Tube sliding
Ice fishing
Terms and conditions
Upon availability and for new bookings only
Not cashable, not valid for groups and non-refundable
* The spa discount card is valid on a treatment, a massage or a NeuroSpa session from 55 minutes, and cannot be combined with any other offer
Please note that Auberge du Lac Taureau closes during certain times of the year; ask at reception.
Lodging taxe and gratuites included
Ôrigine artisans hôteliers 16-digit package number, received after purchase, is required at moment of reservation.
After the expiry date, the amount paid becomes a gift card of nominal value valid for all Origin artisans hôteliers products.