Texte entête

Windigo Village
Ferme Neuve - Laurentides
Ôrigine Member for 8 years.
A vacation resort
for every taste!
With its fully equipped cabins and condos, the Village Windigo welcomes you with family or friends for a pleasant stay! Located off the Baskatong reservoir, it offers you a multitude of activities whether it's Summer or Winter!
A unique experience thanks to unusual accommodation!
Sleep somewhere out of the ordinary at Village Windigo! Transparent and circular in shape, the Sphairs and the 4-season Dome allow you to have a panoramic view of the nature that surrounds you. Watch the starry sky and the sunrise from the comfort of a cozy bed.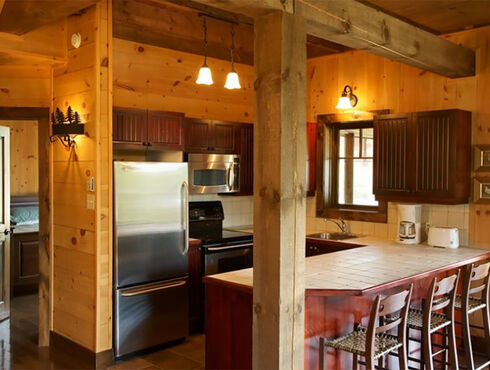 Fully equipped condos
1 — 10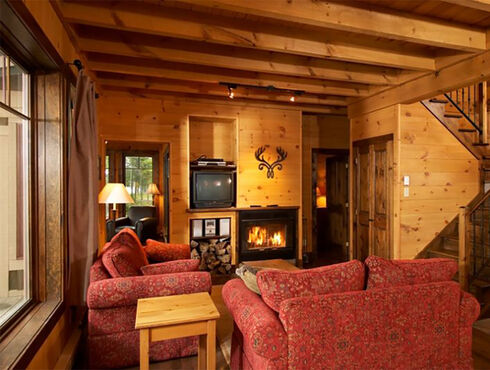 Fully equipped condos
2 — 10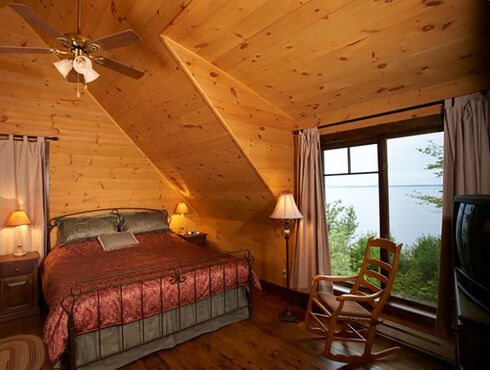 Fully equipped condos
3 — 10
Fully equipped condos
4 — 10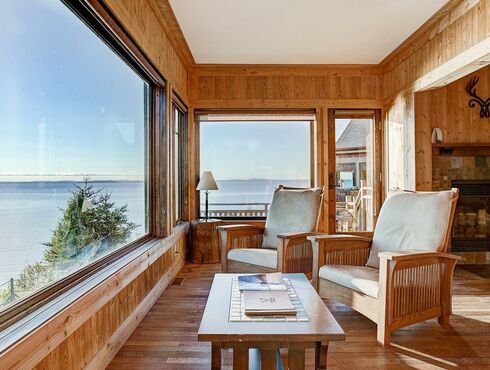 Fully equipped condos
5 — 10
Fully equipped chalets
6 — 10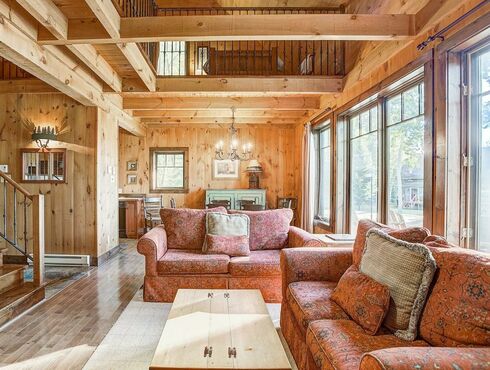 Fully equipped chalets
7 — 10
Fully equipped chalets
8 — 10
Fully equipped chalets
9 — 10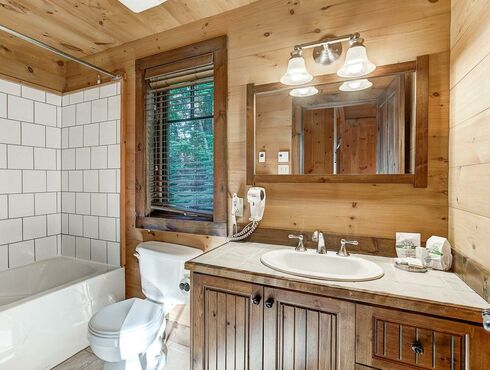 Fully equipped chalets
10 — 10
Like home!
This 4-season resort located in the Hautes-Laurentides offers fully-equipped condos or chalets so that you can feel at home while being surrounded by its magnificent landscapes. Bring only your personal effects, everything else is provided for you to fully enjoy your stay. Choose the formula that suits you for meals! Enjoy an excellent meal in the log dining room at Les Berges du Windigo restaurant, savor delicious take-out meals or whip up something in the cozy comfort of your unit.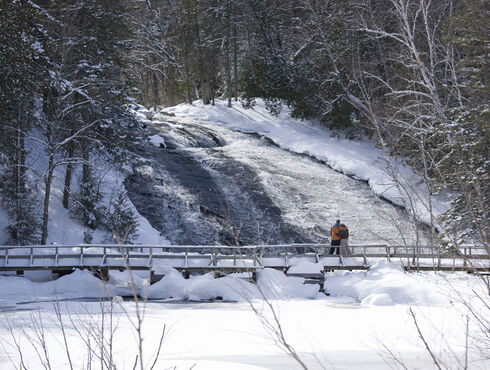 Several activities available
2 — 6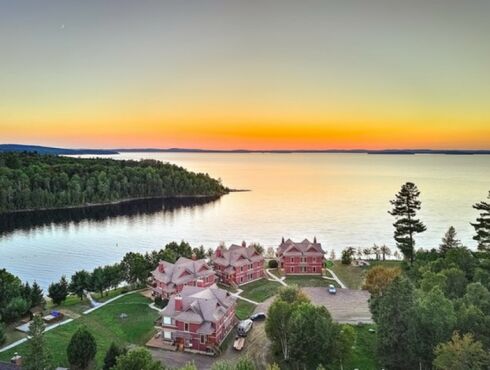 Magnificent landscapes
3 — 6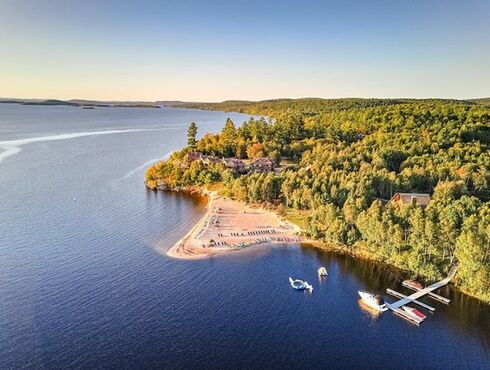 Magnificent landscapes
4 — 6
Several activities available
6 — 6
Breathtaking nature!
The Windigo Village offers you comfortable units in the heart of nature. Nestled in the Hautes-Laurentides, on the territory of Ferme-Neuve, the Windigo is deployed on the shores of the Baskatong Reservoir, a veritable inland sea of over 320km². The Devil's Mountain Regional Park and the magnificent Baskatong Reservoir accompany you in your adventures, whether on foot, by boat, on wheels or by motor. On site, you can practice several activities such as kayaking, canoeing, paddle surfing, snowshoeing, cross-country skiing, tennis, cycling, hiking, snowmobiling or dog sledding. Discover the falls located in Devil's Mountain!
Chalets
Ideal for stays with family, friends or colleagues, each chalet in the windigo village offers the same features of luxury and comfort. All you have to do is choose between a magnificent view of the baskatong reservoir or the discreet and cozy charm of the Laurentian forest.
Wooden 2 bedroom chalet
1 double bed per room (king or queen) and 2 single beds or 1 sofa bed in mezzanine
Maximum occupancy 4 adults and 2 children
3 bedroom lake or wooded cottage
1 king bed, 1 queen bed and 2 twin single beds (8 cottages)
Some chalets offer 3 queen and king beds (3 cottages)
Maximum occupancy 6 people
Chalet with 5 bedrooms
King bed, queen bed and twin single beds (2 cottages)
Maximum occupancy 10 people
Condos
Our condos offer a surprising view of the baskatong (16) or the wild forest (4) that surrounds them. For a true luxury stay, book one of our condos and bask in by the fireplace, enjoy a therapeutic bath in the strictest privacy, or simply have a drink in your private veranda or private balcony in full nature.
The place is also ideal for a family holiday, especially since accommodation is free for children under 12 years.
— Activities
Onsite
Jacuzzi
Hiking
Lakeside
Massage
Steam bath
Non-motorized nautical activities
Motorized nautical activities
Beach
Fishing
Tennis
Mountain bike
Volleyball
Cross-country skiing
Snowshoeing
Ice skating
Fatbike
Nearby
Golf
Snowmobiling
Ice fishing
— Our services
Fire place
King bed
Dogs welcome
Lounge area
Kitchen fully equiped
Therapeutic bath
Free WiFi
Free parking
3 star hotel
On-site restaurant
Queen bed
Ferme Neuve - Laurentides
548, chemin Windigo,
Ferme Neuve, QC J0W 1C0
CITQ Number: 239315