Team building, know what it is?
A few decades ago, we were just starting to explore the correlation between work conditions and productivity. At the time, this newfound interest mostly focused on "physical" work conditions, such as room temperature, lighting and break times.
Needless to say, we quickly realised that the wellbeing of employees and quality of business relations went well beyond relative air humidity!
Organisations which resort to team building exercises benefit from the many advantages of this practice by seeing the bonds between its collaborators strengthen. Facilitates decision-making, engagement, fluid communication, a fun working environment; all the things that make teams more performant and efficient.
Winning conditions
At Ôrigine, we grant much importance to key elements which will make you want to leave the confines of the office! Our network's establishments provide warm and laid-back environments, adapted spaces and equipment, catering, rest and recreation services accessible to all. Basically, everything needed to promote engagement and cohesion between pairs.
Invigorating activities and a grandiose decor
Between Montreal and Quebec, on the edge of the meanders of the Rivière du Loup, Le Baluchon Éco-villégiature (eco resort) possesses all the perks needed to favor constructive exchanges and teamwork. On top of having all the equipment needed for efficient meetings at your disposal, the resort offers you a list of team building activities, organised and animated for you.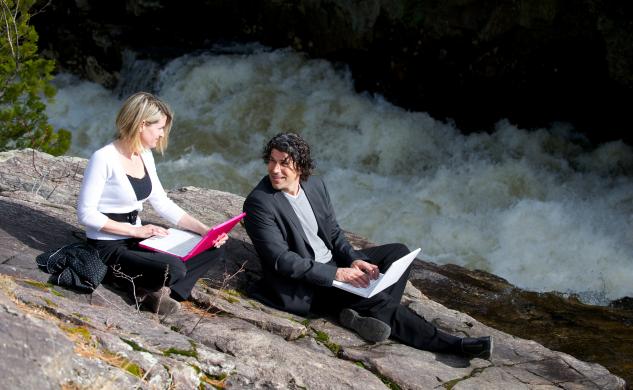 A team of seasoned professionals will know how to guide you through the finer details to ensure every member of your personnel benefits from all the time needed to create durable relationships.
Contact our team of professionals right now!
Between technology and relaxation
To offer a moment of escape to one's workplace team is a token of appreciation which improves group dynamics! A few minutes away from downtown Trois-Rivières, in the Mauricie region, the Auberge Godefroy is distinguished in the hospitality business. Following a team building exercise, allow yourself to unwind alone in the eco park, the relaxation space or even still, within the warm comfort of your room.
Finally, to complete this privileged group moment, the gastronomic experience of Le Balzac bistro will assemble everyone around a savory terroir style cuisine.
_________________
Contact Ôrigine's events team right now! A resource person will assist you in planning an exceptional retreat which will make a true difference within your organisation.
Organise your retreat right now!
For a custom group retreat, click here!